Pakistani entrepreneur Tanzila Khan becomes the first ever Amal Clooney Women's Empowerment Award winner from The Prince's Trust Awards 2022.Human rights attorney Amal Clooney joined Prince Charles to present the award to her.
Khan is a women's rights activist and a Pakistani student currently pursuing a Masters degree from Sweden. She was recognized for her remarkable work in helping women have access to menstrual, pregnancy and reproductive health products through her company GirlyThings.pk. Her company delivers all brands of sanitary napkins and other products to everyone's doorstep.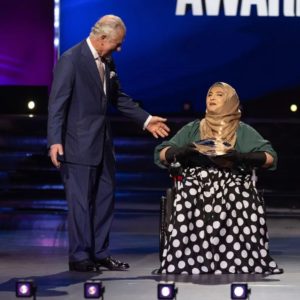 Tanzila Khan is also a public speaker through which she works on other ventures on disability and empowerment. She is also the writer, producer and actor behind Pakistan's first short comedy on disability called Fruit Chaat. Khan who uses a wheelchair recently made headlines for her travel adventures to Egypt with a group of other women in wheelchairs.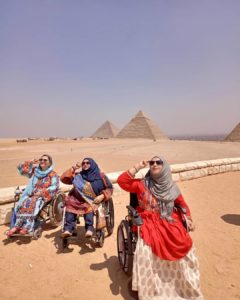 Khan took to her Instagram account to share pictures from the event sponsored by #changemaker Charlotte Tilbury. She said that the award hopes to lay the foundation for future young changemakers in years to come.