The time had long gone when women were always in the backfields and were not taken into consideration for the respectful profession. But, things have changed over time and women are contributing to society equally. Women are now seen pursuing careers in the fields of engineering, medicine, politics, and education. Today, we have a story of one such inspiring lady.
History has been made as for the first time in over five decades, GCU university appointed its first female to lead a department. Dr. Fauzia Ghani was appointed the first woman to lead GCU's Political Science Department. Dr. Ghani is a highly accomplished academic and her appointment is a significant milestone for the university.
Dr. Ghani has a wealth of academic experience and credentials, including a Doctor of Philosophy degree in Political Science that she acquired from the University of London. She has worked as a professor at a number of universities in Pakistan and the United Kingdom, in addition to holding a number of research and administrative positions. Her research interests include women's political involvement, democratic politics, and political Islam.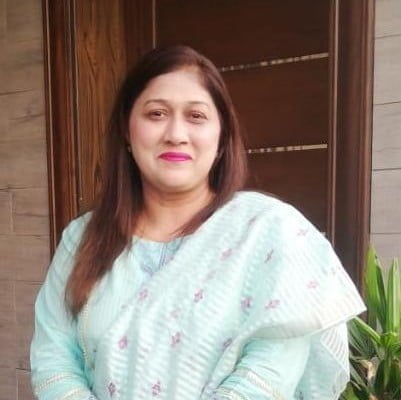 After the announcement, the students and her fellow colleagues showered her with flowers and congratulated her which got her emotional. A video was shared on Twitter where she can be seen walking past the student with a smile and tears of joy and accomplishment in her eyes. 
We are confident that under Dr. Ghani's leadership, the department will continue to thrive and provide students with an excellent education in political science. We celebrate womanhood and we wish her all the best in her new role.