Attention Muslim couples: are you tired of hearing misconceptions about marital rights in Islam? Do you feel like there's a lack of understanding about the balance that exists between husband and wife? Look no further, as we're here to break down those myths and provide a comprehensive view of the balanced approach to marital rights for Muslim couples. In this blog post, we'll explore the Quranic teachings on marriage and debunk some common misconceptions surrounding it. So sit back, relax, and get ready to learn how Islam promotes equality within marriages without neglecting the unique roles each partner has in their relationship.
What are the Islamic teachings on marital rights?
It is a misconception that Islam favors men over women when it comes to marital rights. In reality, Islam teaches that both husband and wife have certain rights and responsibilities within the marriage. Each partner has a role to play in making the marriage work, and both should be equally invested in the relationship.
A husband and wife's relationship is far deeper and more profound than that of friends or neighbors; it borders on complete oneness. The following passage from the Quran beautifully captures this idea:

"And of His signs is that He has created for you, from yourselves, spouses that you may gain peace through them and He has set among you love and compassion. Surely in this, there are signs for thoughtful people."


That "He has created for you, from yourselves, wives" emphasizes the depth of your bond. Another scripture that speaks to the importance of the relationship between men and wives says:
"They (women) are a garment for you (men) and you are a garment for them."
As clothes are so crucial to survival—providing shelter from the elements, hiding flaws, and enhancing one's appearance—this metaphor for husbands and wives is a powerful one. Similarly, husbands and spouses must necessarily be so to one another out of respect.
Mutual rights and obligations
Below are the duties and privileges shared by a husband and wife:
Practicing Etiquette
Both wives and husbands should use proper etiquette when interacting with one another.
Attracting One's Husband or Wife
Both husband and wife have a responsibility to respect their partner's personal hygiene and grooming preferences. Muslim wives are encouraged to put on makeup and perfume before their husbands and guests, as well as to dress in their nicest attire and keep a clean and tidy home.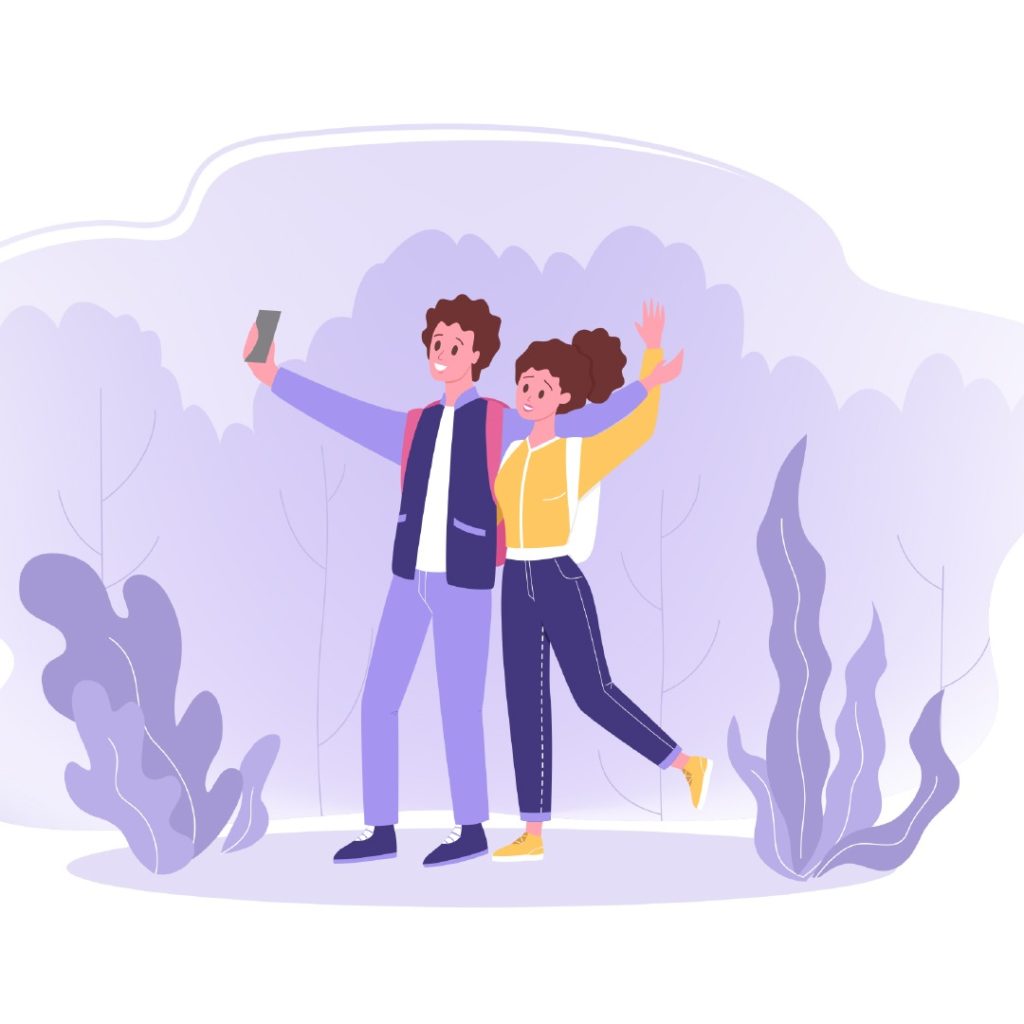 Happiness and Satisfaction
Although a desire for sexual fulfillment is not marriage's sole purpose, it is a primary motivation for getting married and has a major impact on the health of the family unit and the quality of the partnership between husband and wife. To that end, it is the duty of husbands and wives to provide for their partners' pleasure.
Educating and Bringing Up Children
Both parents have equal responsibility for their children. This includes making sure their physical and emotional needs are met, as well as providing them with an education in the areas of knowledge and ethics. They'll need to work together, think things through, and put in the extra effort. Fathers bear more of the burden here, while mothers play a more sensitive and constructive role.
Duties of a Husband
Men, by virtue of their biological makeup, have additional responsibilities beyond those shared by other humans.
Helping out monetarily (nafaqah)
Treating with respect, courtesy, and patience
Some other examples of the duties of a husband include:
Not hurting her—not only not hurting her physically, but also making sure she doesn't get hurt mentally. Unfortunately, we see men abusing the power Allah has given them as husbands by constantly rejecting and insulting their wives and letting their relatives beat them up.

Always pointing out what she does wrong and not noticing what she does right.

You hate or dislike her because of some small things you don't like about her. The Messenger of Allah ﷺ said, "A believing man does not despise a believing woman. If he finds something in her character he dislikes, he will be pleased by something else."  (Source: Ṣaḥīḥ Muslim 14  69).

Putting too much work on her. She has to take care of the house, but we should be reasonable and help her in any way we can. If the husband can afford to hire a maid, he should do so. The Prophet (PBUH) used to help with housework.

Putting her in the position of serving his male relatives who are not her Mahram. This is indeed against the law.

She was compared to other women and other women were praised in front of her.

By letting people know her secrets and weaknesses, we are each other's "garments" and should protect each other from harm from the outside.

Ignoring or not caring about the pain and problems with her body that come with pregnancy and motherhood.

Complaining about one's wife to other people, especially family members, and talking about marital problems and disagreements that should only be between the husband and wife. The problems shouldn't be told to a third party unless they need to help or counsel the couple. It shouldn't be done just to get things off your chest, because that makes the wife look bad in front of other people.

Putting down the wife in front of other people, especially children, and making fun of her. If you want your kids to be respectful and obey you, you have to be a good example and show them how to be respectful, not just tell them.
It is evident that a wife has more rights over her husband, but many Hadiths show that wives also have significant responsibilities towards their husbands. Taking good care of one's husband is the sum total of all these duties.
Duties of a Wife
First, submission to one's husband on matters of religious law
Be submissive to one's husband in all matters of the bedroom, sex, and lovemaking unless otherwise forbidden by law or religious belief.
Faithfulness in protecting her husband's assets
Maintaining one's purity and decorum
Asking for the husband's permission before leaving the house.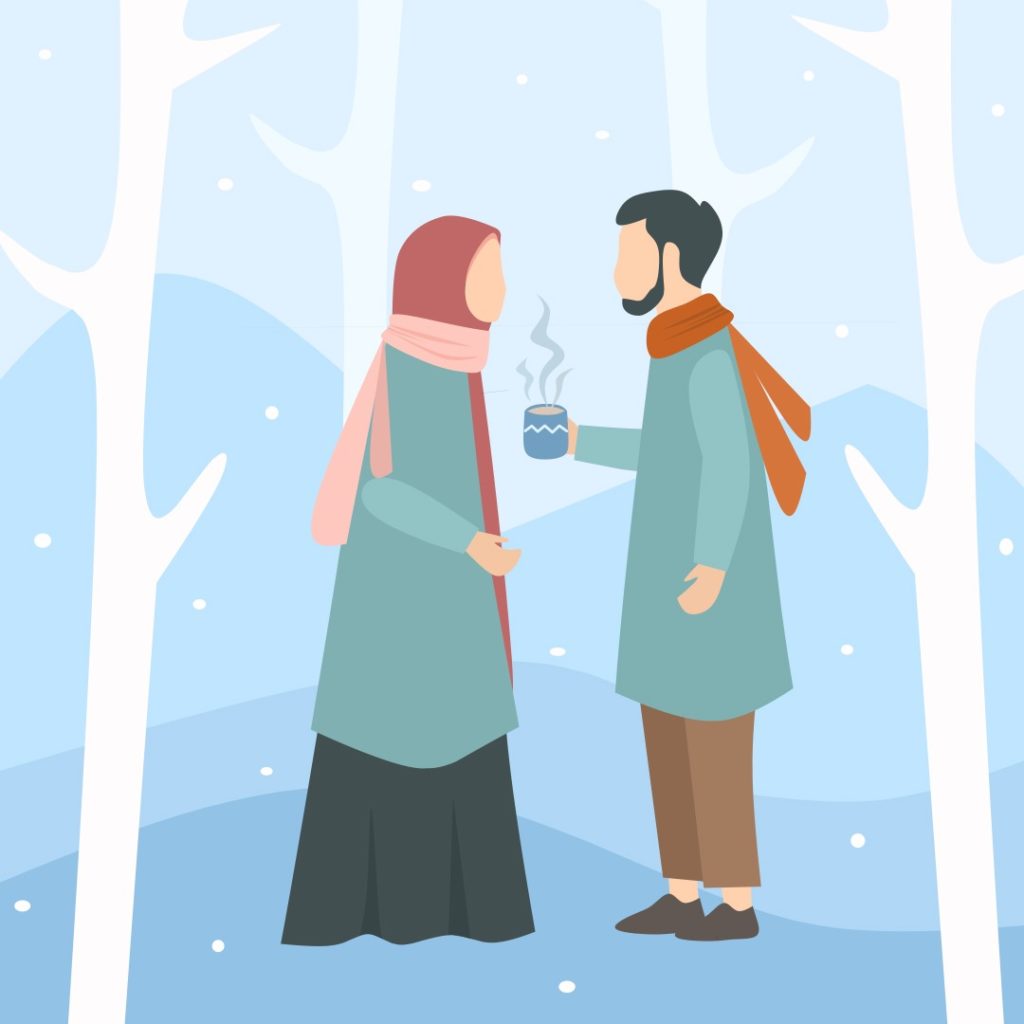 It's also important to keep in mind that Islamic teachings emphasize the importance of mutual love, respect, and understanding between husband and wife. By striving to treat one another with kindness and compassion, you can help create a strong foundation for your marriage that will stand the test of time.
Through this article, we have explored the of Muslim couples and broken down why a balanced approach to these marital rights should be adopted in order to ensure both partners are respected. We have discussed the importance of communication, understanding, respect, and mutual trust throughout marriage and how it can help create an equal balance between both parties. The overall message is that while religion provides guidance on certain matters, such as those related to faith and family life, true equality should always be embraced if both partners wish their union to last.