It is not too late when Eid will be just around the corner and while everyone is busy preparing for the festivities, it's important not to forget about one of the most crucial aspects – cleaning up your kitchen! With all the cooking and baking that happens during this time, keeping your kitchen clean can feel like an impossible task. But fear not, we've got you covered with some easy and effective kitchen cleaning hacks that will help you keep everything spick-and-span in no time. So put on your apron, grab some cleaning supplies, and let's get started!
The Kitchen
This section is all about kitchen cleaning hacks to make your Eid preparations a little easier. We all know that the kitchen is the heart of the home, and it tends to be one of the most used rooms in the house – especially during Eid when everyone is in and out, cooking and eating together.

So, what are some things you can do to make sure your kitchen is clean and ready for all the action? Here are a few tips: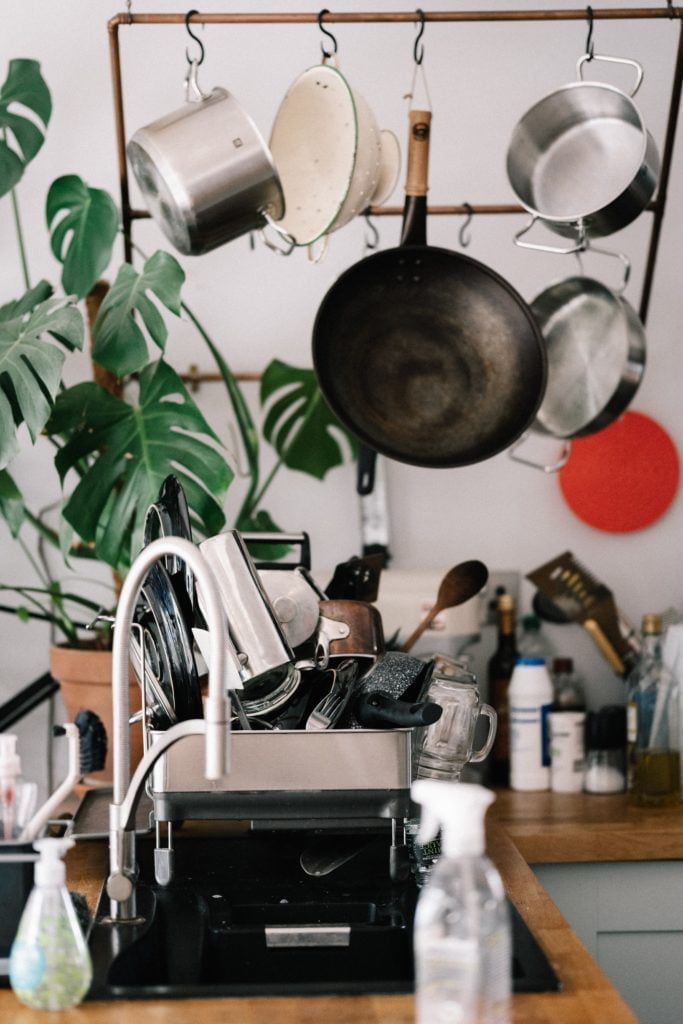 1. Give your fridge a deep clean. This includes taking everything out, wiping down shelves, and getting rid of any old food that's been hanging out in there for awhile.

2. Clean your oven. This is definitely something you don't want to leave until the last minute. Give yourself plenty of time to let the oven cool down completely before you start cleaning it. Then, use a natural oven cleaner or a DIY solution of baking soda and water to get rid of any built-up grime.

3. Wash all your dishes, pots, and pans. If you have a dishwasher, this is obviously the easiest way to go about it. But if not, make sure you wash everything by hand – including any appliances that you might use during Eid (like a slow cooker or Instant Pot).

4. Wipe down all surfaces – counters, tables, cabinets, etc. Use a natural cleaner or just plain old soap and water to remove any dirt, dust, or fingerprints.
The Stovetop
The stovetop is one of the most used appliances in the kitchen, so it's important to keep it clean and free of grease and grime. Here are a few cleaning hacks to help you get your stovetop sparkling clean before Eid:

1. Use a degreaser: Grease and grime can build up on your stovetop over time, so it's important to use a degreaser to break down these stubborn residues. Look for a natural degreaser that contains citrus or vinegar for best results.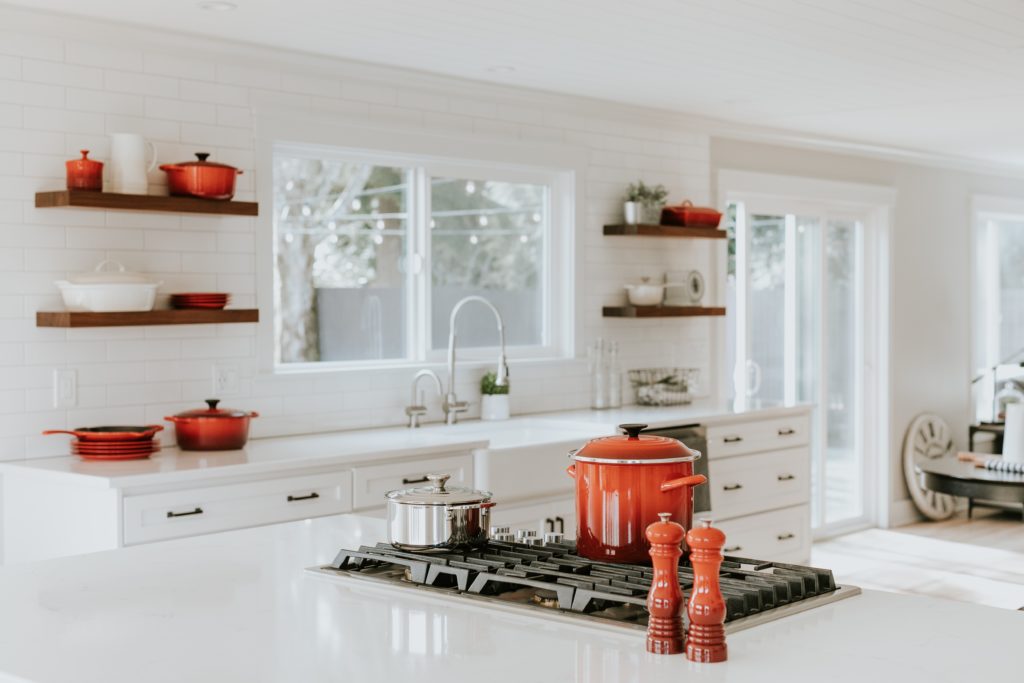 2. scrub with baking soda: Baking soda is a natural scrubbing agent that can help remove baked-on food and grease from your stovetop. Make a paste with baking soda and water, then use a sponge or scrub brush to scrub the affected areas. Rinse well with water when you're done.

3. Use an all-purpose cleaner: If you've got tough stains or burnt-on food, an all-purpose cleaner can be helpful. Be sure to follow the directions on the cleaner to avoid damaging your stovetop's surface.

4. Polish with vinegar: Vinegar can be used as a natural polish for your stovetop. Simply mix equal parts vinegar and water in a spray bottle, then mist the solution onto your stovetop and wipe clean with a soft cloth.
The Oven
Before you start cooking for Eid, be sure to give your oven a good clean. Here are a few tips to get your oven sparkling clean:

1. Remove the racks: Most ovens have removable racks. Take them out and wash them in hot, soapy water. If they're really dirty, you can soak them overnight in a sink full of hot, soapy water.

2. Clean the inside of the oven: There are a few ways to do this. You can use a commercial oven cleaner, make a paste of baking soda and water, or use white vinegar. Whichever method you choose, be sure to protect your hands and arms from the cleaning solution.

3. Scrub the door: The door is one of the most overlooked parts of the oven when it comes to cleaning. Be sure to scrub it down with your chosen cleaning solution (commercial cleaner, baking soda paste, or white vinegar).

4. Wipe down the control panel: The control panel is another part of the oven that gets overlooked during cleaning. Use a damp cloth to wipe it down, being careful not to get any water on electrical components.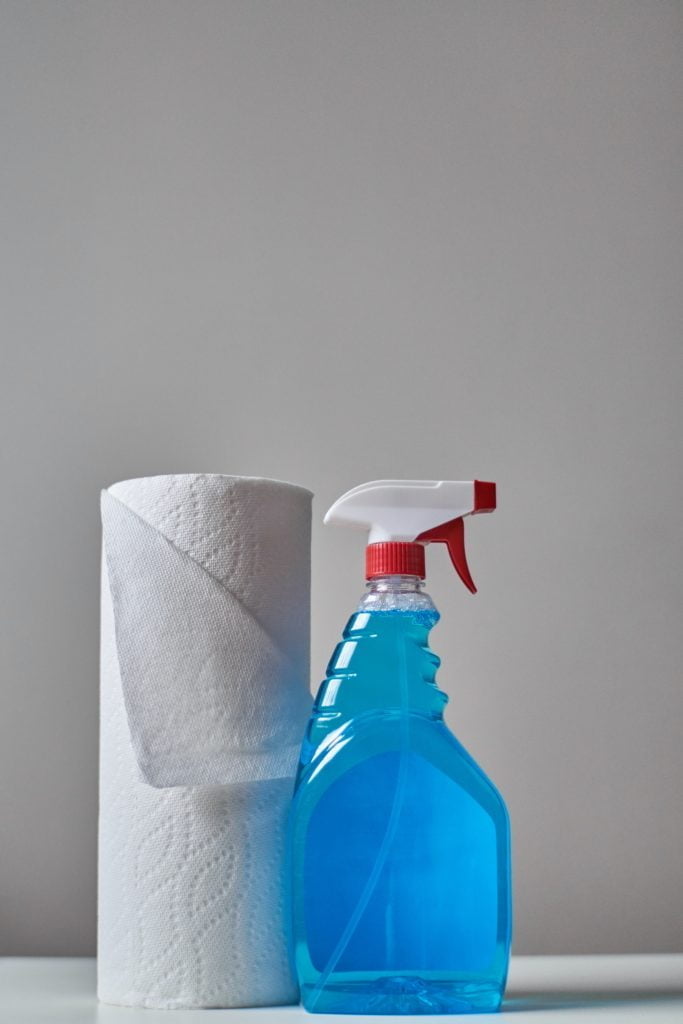 5. Put it all back together and you're done! Once you've cleaned all the parts of your oven, put the racks back in and turn it on to let it air out for a bit before you start cooking for Eid
The Microwave
If your microwave is looking a little worse for wear, give it a good clean before Eid. You'll be surprised at how much better it looks and how much easier it is to use. Here are some tips on how to clean your microwave:

1. Remove any food or grease build-up from the interior of the microwave with a damp cloth. Wipe down the door seals and around the control panel as well.

2. Mix up a solution of equal parts water and vinegar in a bowl. Dip a clean cloth into the mixture and use it to scrub away any stubborn stains from the inside of the microwave.

3. Rinse the inside of the microwave with clean water and dry it off with a towel.

4. Clean the outside of the microwave with a mild all-purpose cleaner or glass cleaner. Wipe down the control panel, door, and handles until they're free of fingerprints and smudges.
The Dishwasher
If you're looking for a way to get your kitchen sparkling clean before Eid, then look no further than your trusty dishwasher! Here are some tips and tricks to get the most out of this cleaning powerhouse:

– Start by giving your dishwasher a good deep clean. This will help remove any built-up grime and ensure that it's running at peak efficiency. Simply run an empty cycle with a cup of white vinegar in the detergent compartment.

– Don't forget to clean the filters! These can become clogged over time, making your dishwasher less effective. To clean them, simply soak in a solution of hot water and vinegar for about 30 minutes, then rinse well.

– Make sure to load your dishwasher correctly so that everything comes out nice and clean. Avoid overcrowding by leaving space between dishes, and make sure that any heavily soiled items are placed in the bottom rack.

By following these simple tips, you'll be able to get your kitchen spick and span in no time – just in time for Eid!
The Sink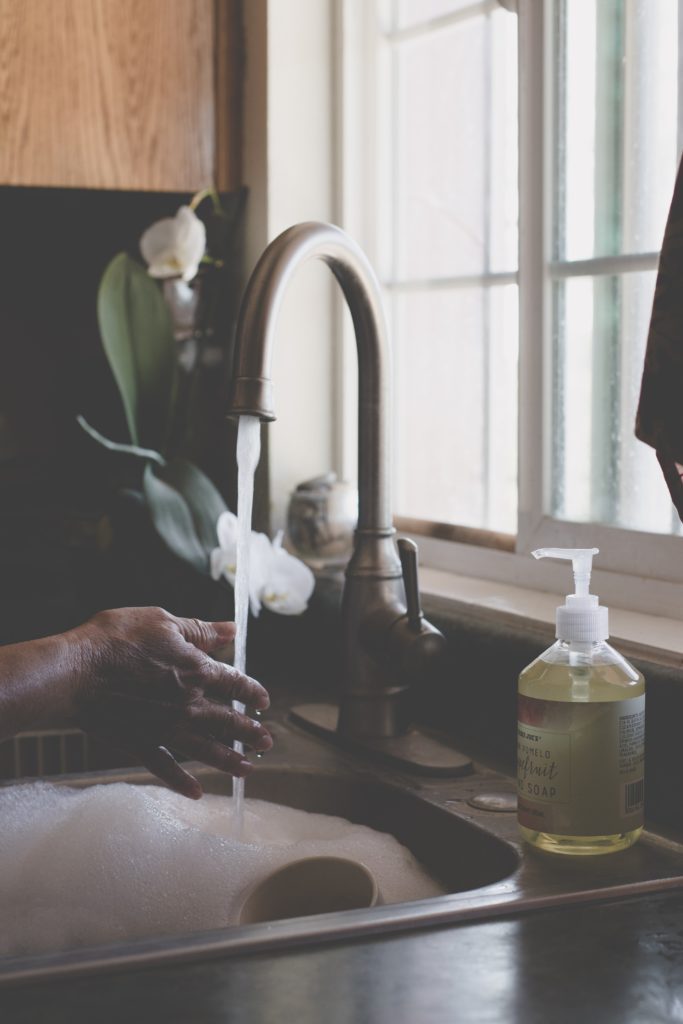 The sink is one of the most important parts of the kitchen to keep clean. Here are some cleaning hacks to make sure your sink is sparkling before Eid:

1. Scrub the sink with a non-abrasive cleaner. This will remove any build-up of dirt and grime.

2. Rinse the sink with vinegar and water. This will help to disinfect and remove any lingering smells.

3. Dry the sink with a clean cloth or paper towel. This will prevent any water spots from forming.
Conclusion
Kitchen cleaning is essential to having a successful Eid celebration. We hope our kitchen cleaning hacks have given you some great ideas on how to spruce up your kitchen before the special day arrives. With these tips, you can declutter and deep clean your kitchen so that it's ready for all the amazing dishes you plan to make for this festive occasion! So get your scrubbing gloves on and enjoy spending time in a fresh, clean, and well-organized kitchen this Eid!