Gender-based violence against women is a global pandemic that affects 1 in 3 women in their lifetime. It refers to harmful acts directed at an individual based on their gender. Forces across the globe and in Pakistan have joined hands to eradicate the menace of violence against women and create awareness among the women about their fundamental rights to live as equal citizens in a society. The gender-based violence situation in Pakistan remains particularly grim because it is deeply rooted in gender inequality. Patriarchal norms and abuse of power that have risen dangerously over the past few years have been identified as other causes of gender-based violence.
A Thomson Reuters Foundation survey shows that Pakistan is the sixth most dangerous country in the world for women. According to the World Economic Forum's (WEF) Global Gender Gap Report 2021, Pakistan ranks at 153 out of 156 countries on gender inequality standing seventh among eight countries in South Asia, only better than Afghanistan. Moreover, the coronavirus crisis has further deepened social inequalities in Pakistan and has deeply impacted the vulnerable sections of our society such as women and children. According to a report by Aurat Foundation, 2297 violence against women cases were reported during 2020.
A 2020 bi-annual report of SSDO Tracking Numbers State of Violence Against Women and Children revealed 158 cases of domestic violence were reported during the initial months of 2020 with Punjab as the worst affected region followed by Sindh and KP. 9 cases of violence against women in January increased to 165 cases in June 2020. Moreover, there is a huge contrast between official records of gender-based violence in Pakistan and the cases actually reported in media. Another January- June 2021 district wise analysis of the SSDO report revealed 325 cases of violence against women were registered in first half of 2021 in Punjab, however only 158 were reported by media. Similarly, 58 out of 346 cases were reported in media in Sindh.
As the '16 Days of Activism against Gender-Based Violence' campaign kicked off across the globe, a symposium titled "Women as Drivers of Change" was held at Kinnaird College for Women, Lahore last week. The event was held in collaboration with MilKar, a community service organization and The Talk magazine where they hosted a discussion on gender-based violence in Pakistan.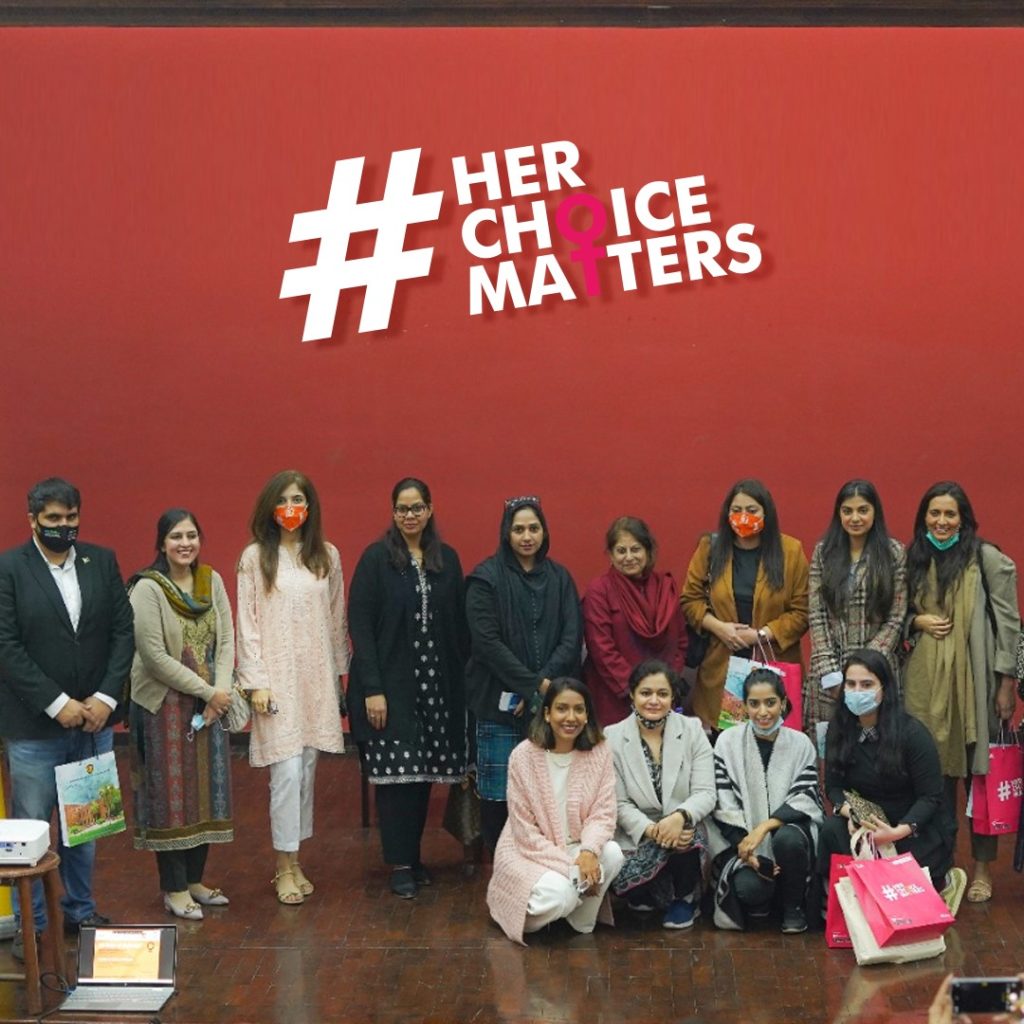 Addressing the event, Maheen Rashid, an Economic Policy Analyst at UNDP Punjab said gender equity is at the heart of the SDG agenda. Gender equity is a crucial goal of the Sustainable Development Agenda (SDG) because not only it is cross cutting against all other indicators and goals, it is also an accelerator. "If you invest in the education and health of women, it will not only help women with their due rights but will have positive effects on the society as women not only lift themselves up but they also lift up societies", she added.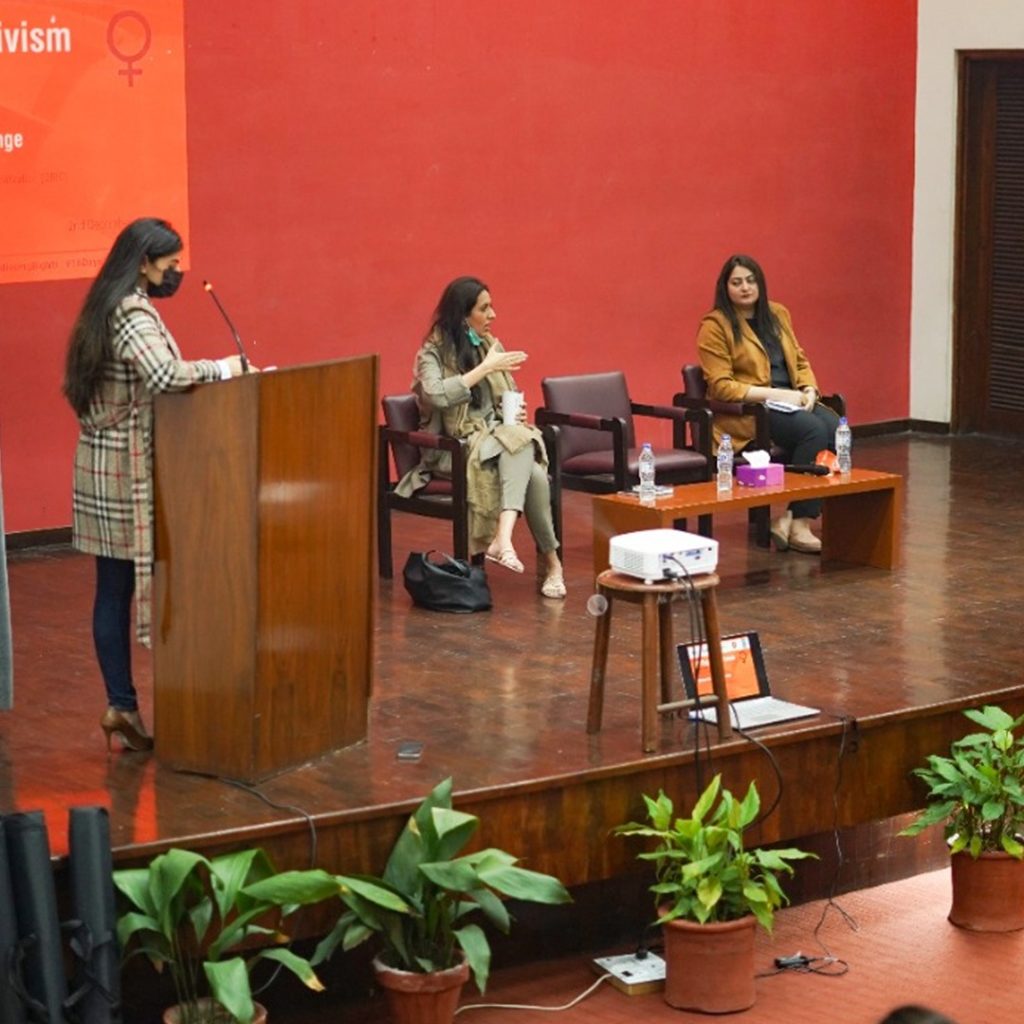 According to UN reports, 70-90 % of women face domestic and physical violence which includes emotional and psychological violence that often goes unnoticed. Human Rights Watch reports also suggest that almost 1,000 women are murdered in Pakistan in the name of "honor killings" every year. Moreover, women experience workplace sexual harassment and domestic violence on an everyday level. This is due to women breaking the shackles of the deeply-rooted social and patriarchal norms even in small matters like choosing where to work, to wear different clothes or attempting to live independently.
Addressing the symposium, Founder of The Current News Media, Mariam Chaudhry highlighted that there is a huge demand for 'masala content' in Pakistani media and our toxic television dramas are decaying the social fabric of our society. "The demand for such content majorly reflects what our society is teaching us. The notions of toxic masculinity and suppressed women represented through various entertainment mediums is contributing immensely to gender-based violence in Pakistan." she added. It is evident that women in Pakistan have been marginalized and there is a dire need to provide safe spaces for women to operate in.