Divorce rates have been increasing in Pakistan in recent years, leading to a worrying development for the country. The traditional concept of marriage is slowly being replaced by a culture that is more accepting of divorce. This can have serious consequences for families as well as society at large. 
The sacredness of Marriage in Pakistani society
Marriage holds a special place in Pakistani culture. It is an event that is joyfully and enthusiastically celebrated by both family and friends. Marriage is celebrated as the joining of two households, and it is expected that the couple will remain together for the rest of their lives. Thus, divorce is stigmatized since it's seen as a failure of the marriage institution.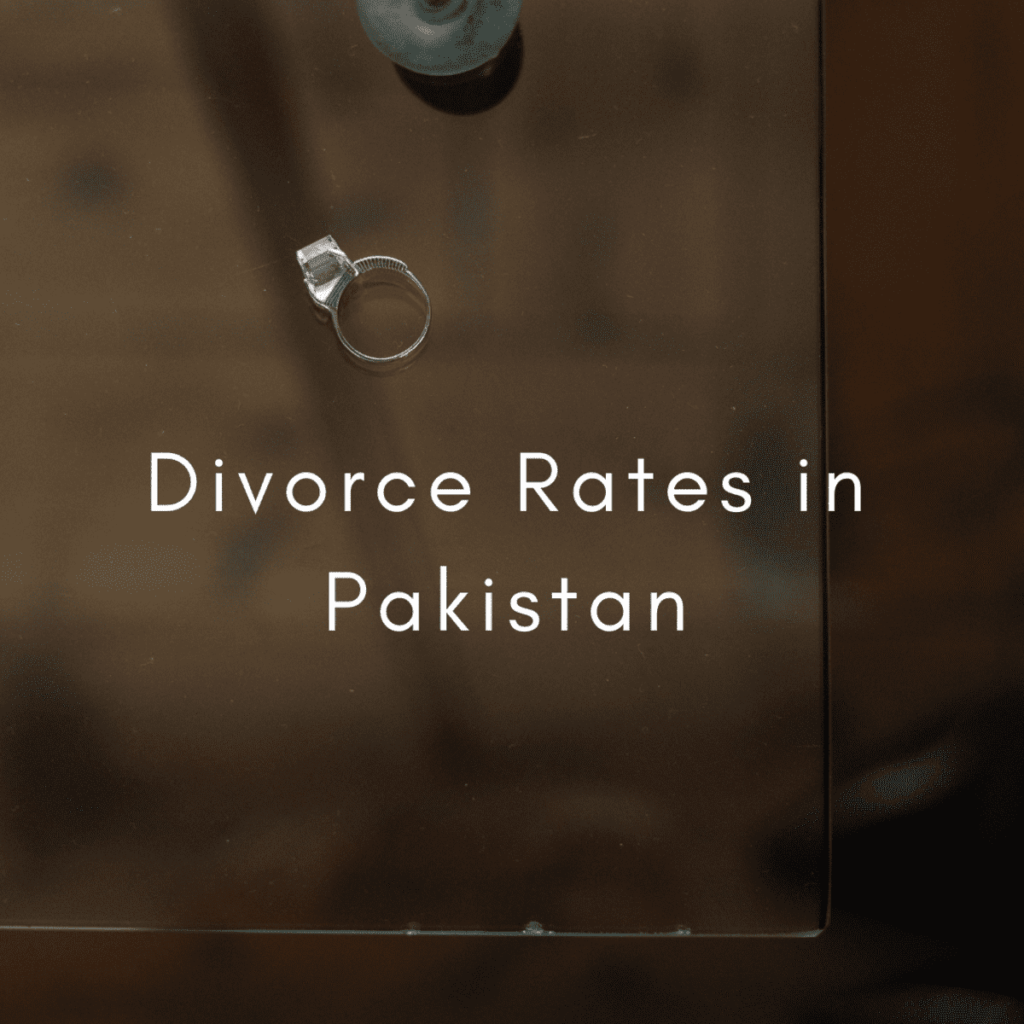 With that being stated, there has been a steady increase in the rate of divorce in Pakistan over the past few years. While the exact numbers are difficult to come by, it is estimated that the rate of divorce has quadrupled in Pakistan over the past decade.
The rise in the rate of divorce in Pakistan is undoubtedly a cause for concern. However, it is important to
Reasons why the divorce rate is high
There are many reasons why the divorce rate is high in Pakistan. One reason is that women are not given the same rights as men, and this can lead to conflict within a marriage. Another reason is that arranged marriages are still common in Pakistan, and this can put a strain on a relationship if the couple does not have a strong connection from the start. Additionally, financial difficulties can also lead to divorce, as can domestic violence.
In order to reverse the trend of increasing divorce rates in Pakistan, it is important to address the underlying causes of marital discord. This includes working to promote gender equality and giving women more control over their lives, as well as working to reduce financial stressors for couples. Additionally, education about healthy relationships can help couples build stronger bonds from the start, which may help reduce the likelihood of divorce down the line.

What can be done to prevent it
Many measures might be taken to curb Pakistan's rising divorce rate. As a first step, the government may offer additional assistance to struggling families and couples. Help in this area could come in the form of grants, therapy sessions, or relationship conflict resolution courses. Second, clergy members have an opportunity to encourage societal support for marriage and families. They might suggest that troubled couples get counseling instead of splitting up when they're having problems communicating with one another. Finally, civil society organizations can help families going through a divorce by raising public awareness of the issue and its effects.
It is essential that all stakeholders work together to create a society where families can stay together and relationships remain strong.