It's February, love is in the air and Valentine's Day is around the corner. February 14 is the day we celebrate love and it's the perfect time to show your appreciation and love to your dear ones. In times of a pandemic where many small businesses have been impacted, there's nothing better than going local and making a difference for these businesses. Not sure where to shop? Worry not! This Valentine's Day, The Talk rounds up 10 Valentine's Day gift ideas from small businesses we love.
Prisms and Paint Brushes:
This customizable Valentine's Day special 'Box Of Love' from Prisms and Paint Brushes in Lahore is a perfect gift for everyone. For just 4000 PKR, you can choose 14 amazing items including greeting cards, personalized hand stamped notebook, necklace, mug, candle and other items from their order form and get it delivered for free.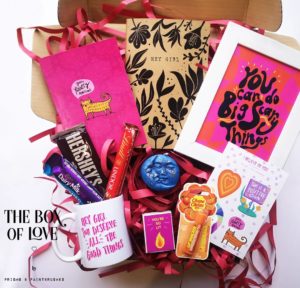 Plate'd
While you fill your Valentine's Day platters with love, do not forget to order from this Islamabad based platter house, Plate'd that serves a variety of charcuterie boards, platters and grazing boards. The latest in the offing is their special Valentine's day "Sweet Love Grazebox" that includes assorted halal gummies, chocolates, marshmallows and candies. That too for just 3000 PKR.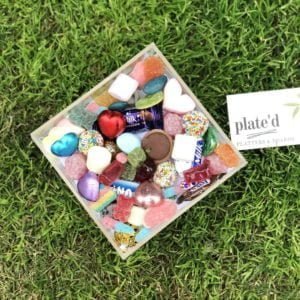 Keepsakes Pakistan
This Valentine's day, surprise your loved one with a gift from Keepsakes Pakistan gorgeous pendant collection for 1200 PKR each. Keepsakes Pakistan is an online souvenir shop that sells hand crafted artisanal souvenirs.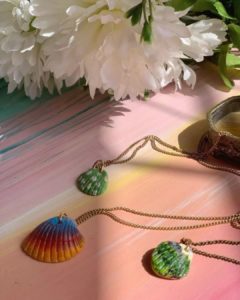 Hand Impressions
At Hand Impressions, you can make impressions with your Valentine that last in your heart forever for 6500 PKR. Their eye for tiny details in the cast will make it a long lasting gift for many years to come.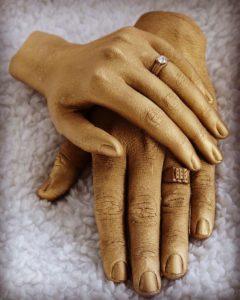 Body and Blast
If you're till looking for the perfect Valentine's Day gift, say no more. Check out a range of body mist collections from Body and Blast and ohh, it's 20% off too.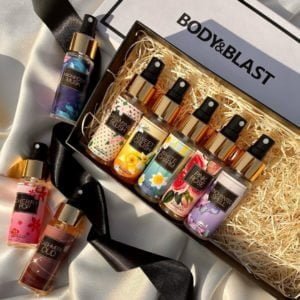 Jamila Cares
Jamila Cares is a 100% locally manufactured luxury hair and skin care solutions brand that offers customized organic solutions to individual hair and skin needs. Choose from a range of their personalized products and gift it to your Valentine.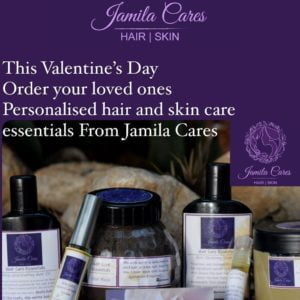 With Love 
With Love is yet another Lahore based small business that excels in thoughtfully curated gifts. Treat your man 'with love' and order their perfect Valentine's basket that includes a beard shampoo, candles and chocolates.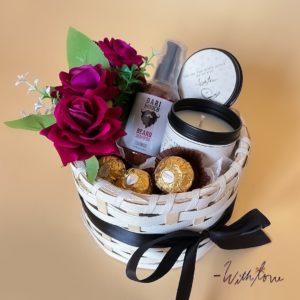 Whisk-It by Suhaiba 
Make way to her heart the right way and pamper your girl with a Valentine's Day box from Whisk-It by Suhaiba, a Karachi based bakery that makes bespoke buttercream cakes and other treats. Don't go smashing hearts when you can get Whisk-It's bespoke box that contains a chocolate smash heart, mini donuts, Nutella jar, assorted chocolates and much more under 6000 PKR. Add a piece of jewellery to your box and make it a day to remember.
Marama Beauty Lounge
Pamper your queen with one of the best beauty experiences at Marama Beauty Lounge. The salon is offering a 25% discount from 1st-15th February on selected beauty services.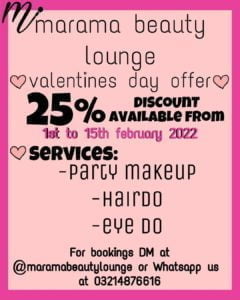 Bastay
If your girl loves books, then search no more. How about gifting a clutch with your favorite book cover on it? Get your hands on one of these uniquely crafted book clutches by Bastay for just 4500 PKR.