It is November already and OMG we just cannot wait for big fancy weddings coming our way! Certainly now is the time to keep an eye on all the crazy festive fashion trends and of course we're here to help you through. One such designer collection that we want you to keep a close eye on is Kumaari | Istanbul Chapter by Zainab Salman. Whether you want some inspiration for your own wedding or want to prepare for your family and friends' weddings, this collection is a dreamy combination of traditional solid reds and golds. Here is a list of trending wedding dresses and formals that could totally rock your wedding wardrobe this season.
1. Lehnga Choli
With a delicately embellished V-neck choli, Zainab Salman's Jehan Lehnga Choli is a gorgeous handmade pattern spread throughout the skirt that would woo just about anyone. Paired with a golden dupatta, this outfit in the heart of Istanbul is definitely giving us a desi version of Sex and the City vibes!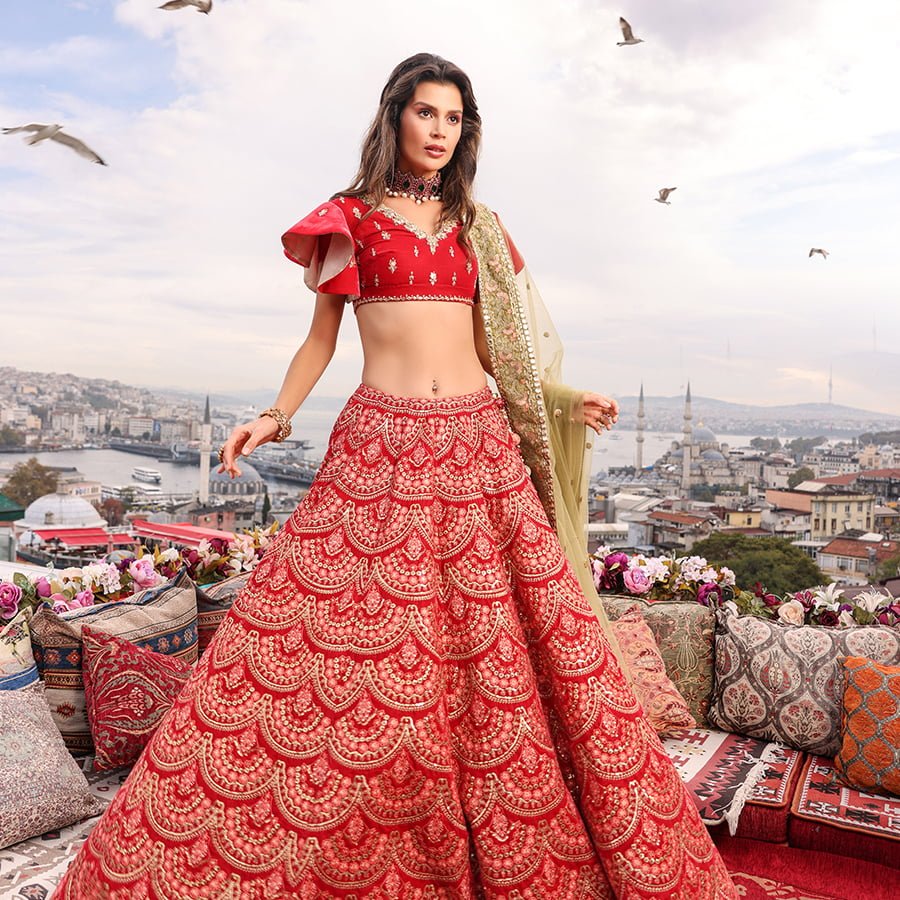 2. Pishwaas
Nothing beats a perfect white pishwaas with silver handwork and this Chandani Kalidaar by Zainab Salman has us swooning over its embroidered flair and intricate border work. This delicate ensemble would make a perfect outfit for your sibling or your best friend's wedding for sure.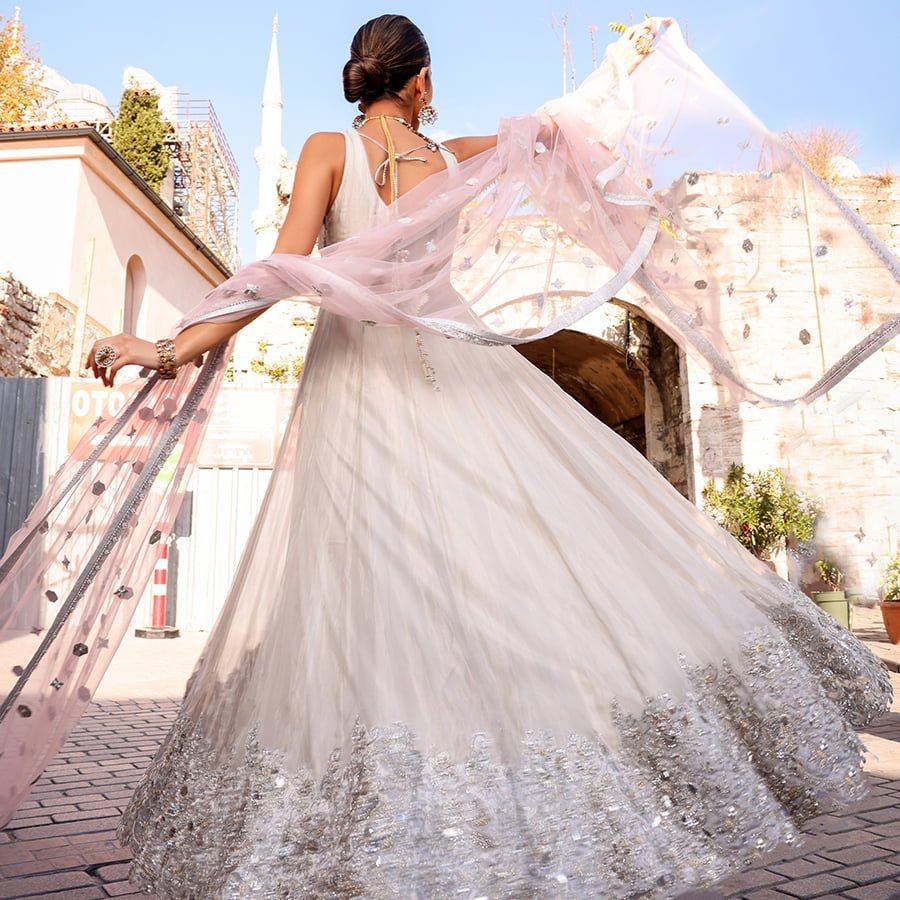 3. Saaree
One thing that never goes out of style is a saari. This stunning scarlet red and gold Indra Saree is a go-to for all your formal functions, be it a walima function or a grand wedding anniversary. The outfit is without a doubt, drop dead gorgeous and something you would keep in your wardrobe for your generations to come.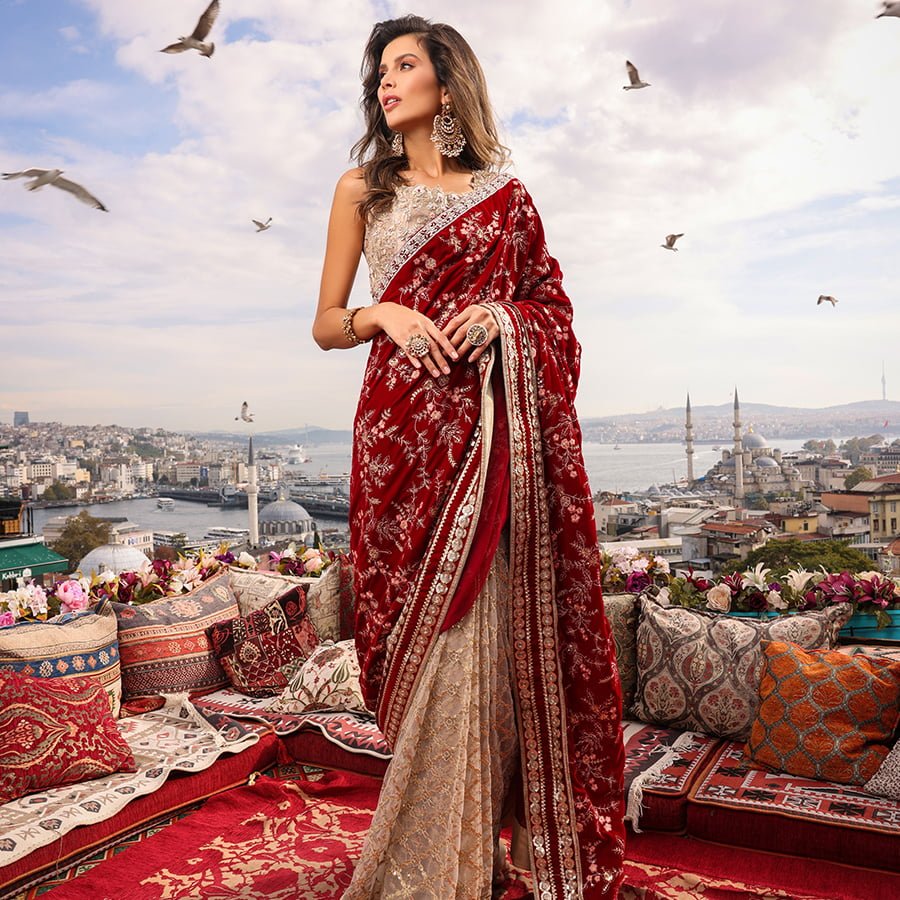 4. Embellished Shirts with Shararas or Pants
There is a certain royalty attached to the material that is, velvet. Adding more value to this is the brilliant Samaah piece in ruby red that is goals with the abstract rose pants. This ensemble is yours if you wish to go a little subtle yet look chic on the shaadi events. If you're looking for mehndi outfits, the olive green Falak has got to be your pick. Another trending colour this season is turquoise with the traditional shocking pink combination and this misty turquoise number Feroza, embellished with gota and thread work is too beautiful to miss out on. These quintessential Banarasi pants are here to stay and are never going out of fashion in any decade, any age, period. Take our word on that. Run over to Zainab Salman's studio and get your hands on it.
Zainab Salman's collection is our hands on wardrobe solution this wedding season. Choose any style you like because these ensembles will look perfect on you on every occasion.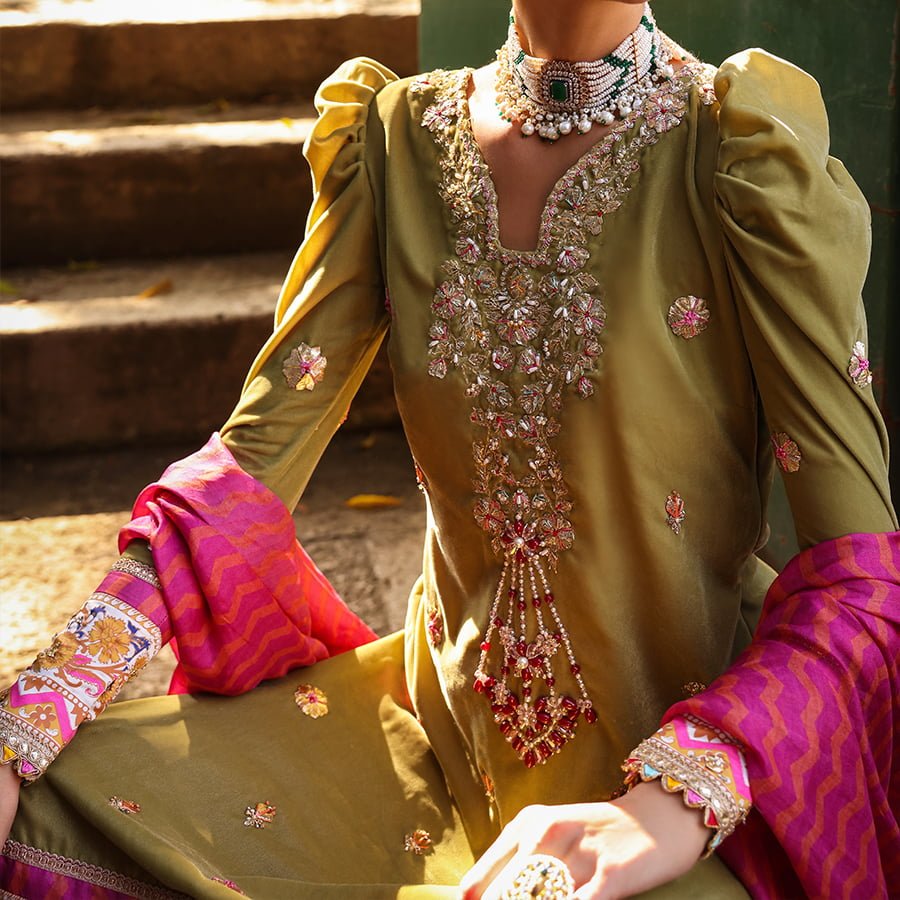 Zainab Salman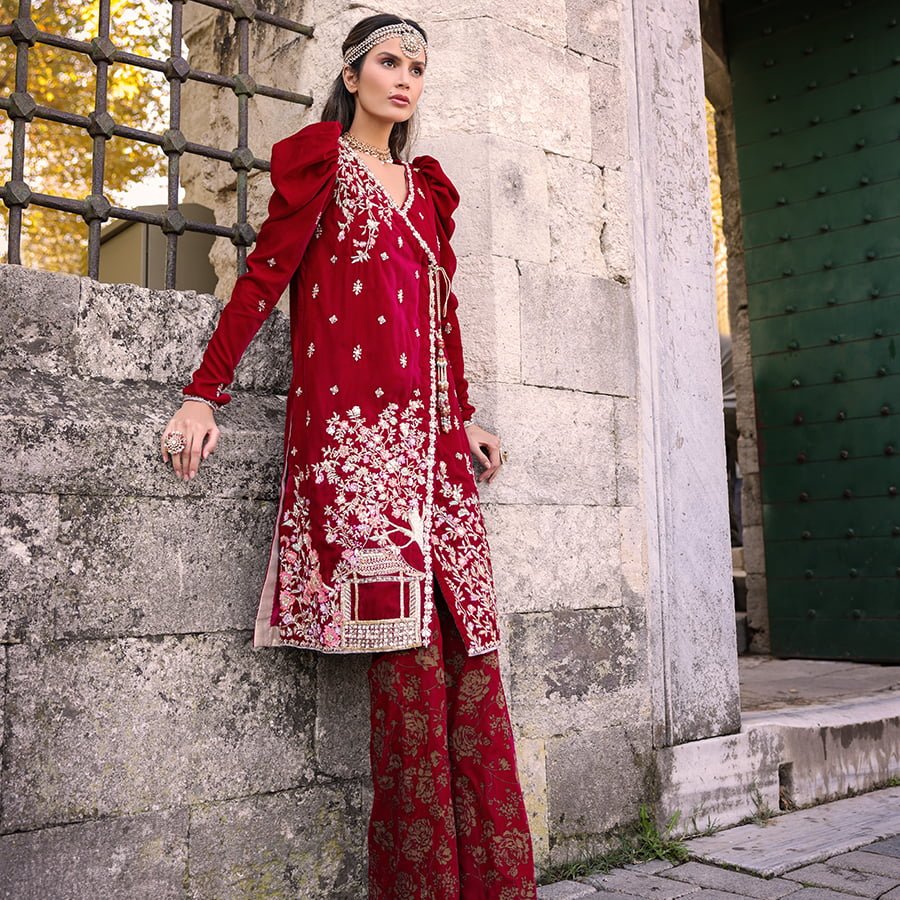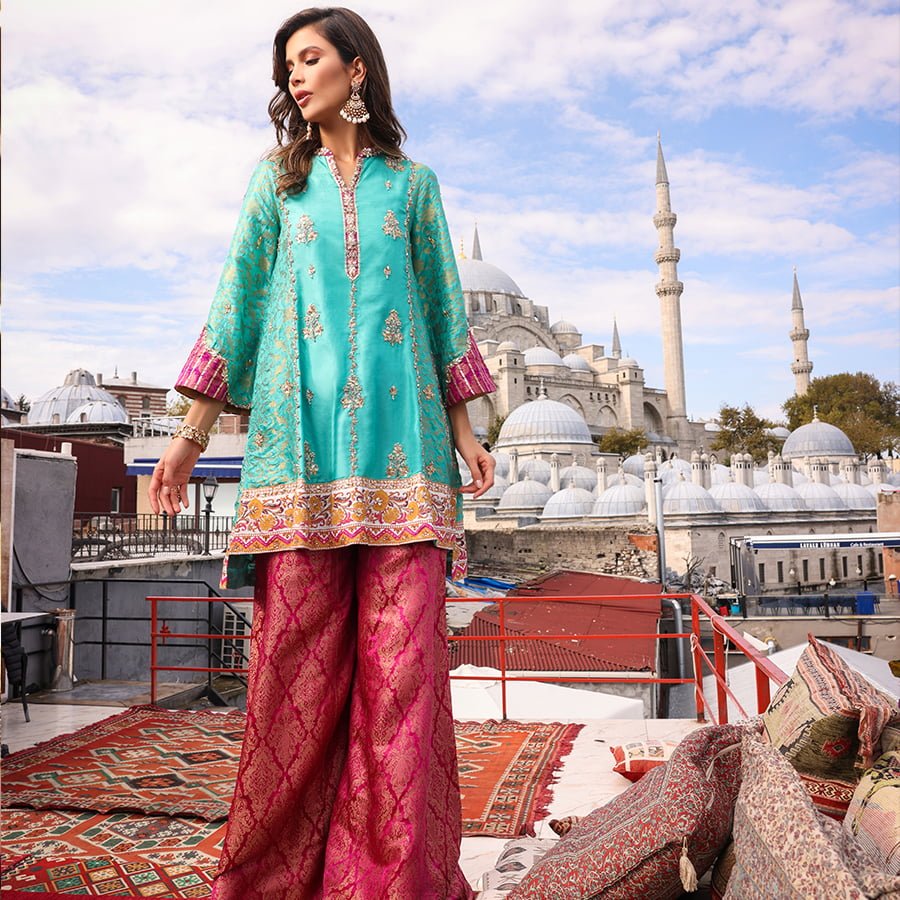 Let us know how you like the collection in the comments below. Leave us your suggestions on what else you'd like to read.