There is something about a saree. It's sensuous, it's feminine, it's powerful, it's six yards of sheer grace draped around you. The regal aura of a saree just adds to one's stature the moment its worn. It has been a part of our lives for as long as we know and has successfully made it to everyone's closet being that prized possession that they will cherish for generations. Saree that is known as India's national costume has been successfully invading cultures around the world. Recently, international model Chrissy Teigen broke the internet when she attended Priyanka Chopra's Diwali bash all clad in a gold sequined lilac saree by Indian designer Papa Don't Preach by Shubhika. It has now taken over Pakistan's fashion scene as well. Plain and casual drapes to T-shirt blouses, the quintessential saree has evolved by folds (pun intended) and is seeing a revival in young women once again. Halter necks, collar neck blouses, spaghetti strings or backless, you can never go wrong when pairing it with that six yards of drape around you. Here's a list of some exquisite brands that are sure to make your saree game strong.
THE LOOM STUDIO:
The Loom Studio, the name speaks and breathes tradition in every piece. This online shop has a beautiful range of handloom banarasi sarees that have never gone out of style be it any decade, any era. Organza sarees with kanchi borders or the silk ones with ganga jamni zari, every piece is exclusive and rich in its essence.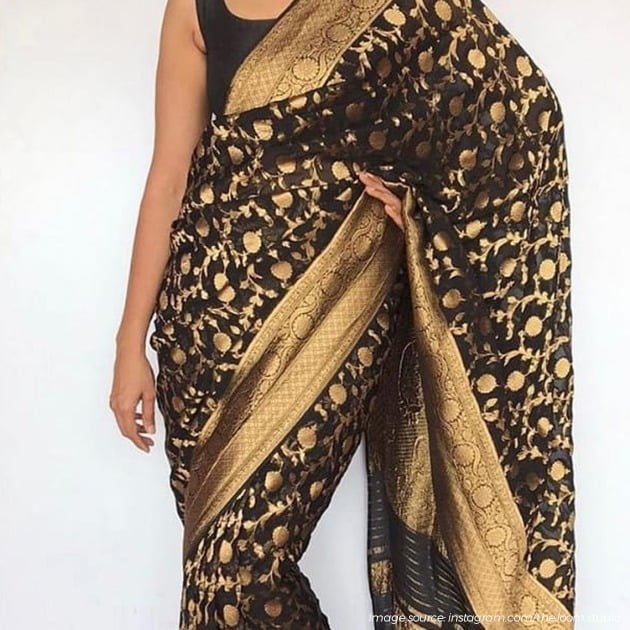 REHSTORE:
Rehmat Ajmal, model and textile designer by profession is behind Rehstore, the online clothing and decor brand. Her collection is a beautiful blend of digitally printed and hand painted organza and chiffon sarees that are a perfect addition to your contemporary summer fashion collection.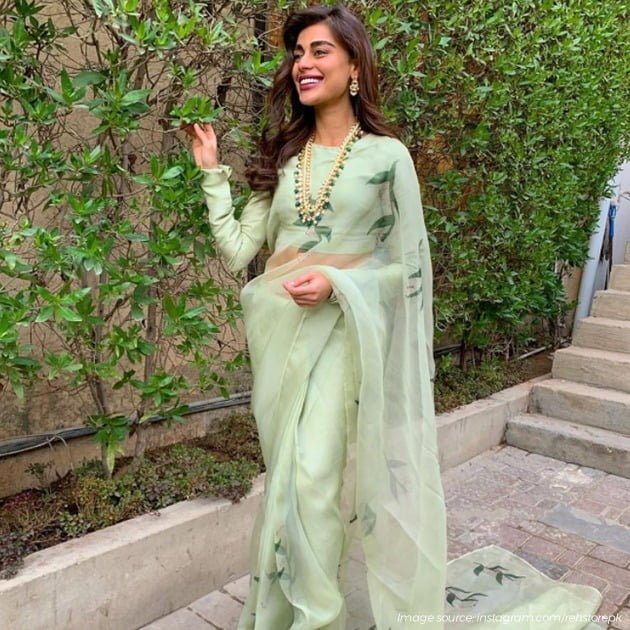 MAHNOOR ROKHRI SAREES:
Mahnoor Rokhri, the brain behind the saari brand after her name speaks of sarees in all styles. From Chantilly lace sarees to sarees in ombre hues, we are in love with her collection that is suited for all sorts of events. Ohh, if you have a thing for butterflies, her butterfly saaris are too cute to miss.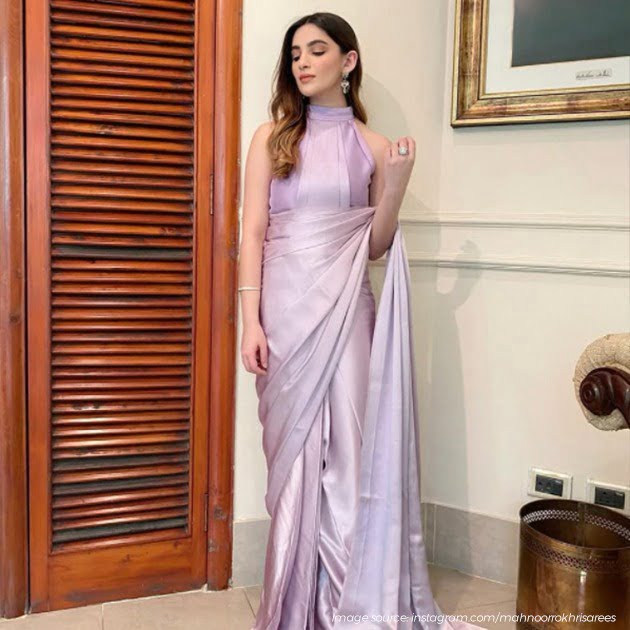 ZAYMAL PRINTS:
Imagine telling someone you're wearing a Sanskaari Saree. Ok, or a Moss Me Saree? Still not buying it? How about Fusion Soda Saree? Well, Zaymal Prints has had us at their creative names to be honest. If you're out looking for a saari on a budget for all your formal events, this is your place to buy digital printed and chunri saaris at affordable prices.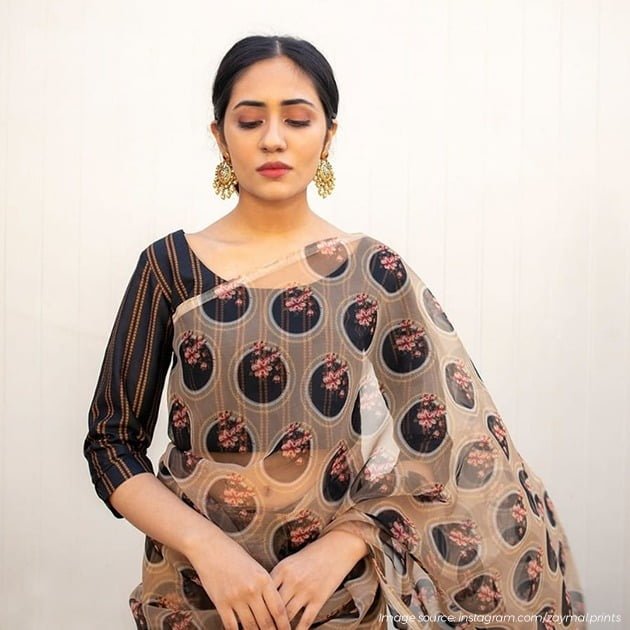 SAAREEKA:
Cotton ajrak, sitara sarees or be it the traditional banarasi sarees, every Saareeka piece speaks volumes of the love that goes into its making. Their Chamkeeli sarees are sure to make you stand out at any event.
DEMESNE COUTURE:
Demesne boasts of a modern take on their well crafted pieces. We are in love with their chic takes on sarees that are designed with contemporary cuts and pants that you can style just the way you want to.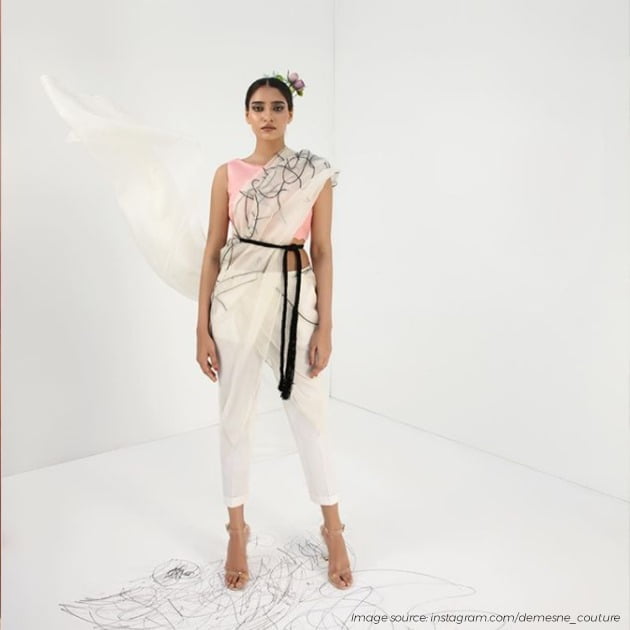 THE SAARI GIRL:
If you are looking for solid silk sarees in every color under the sun, then The Saari Girl has got to be your pick. On a side note, their traditional ajrak prints are an absolute must haves as a statement pieces in your wardrobe.