Eid is a time of celebration, joy, and unity for Muslims all over the world. It's a time when traditional values meet modern trends in fashion, creating an exciting fusion of styles that reflect the diversity within Muslim communities. Whether you prefer to stick with classic designs or love experimenting with new looks, there's no shortage of options when it comes to Eid outfits. Let's take a look at some contemporary ideas for your Eid outfit that blend tradition with modernity seamlessly! So grab a cup and get ready to be inspired by these stylish and unique Eid outfit ideas!
Traditional Eid Outfits
When it comes to traditional Eid outfits, there are a plethora of options available. One popular choice is the shalwar kameez, which consists of loose-fitting trousers and a long tunic-style shirt. This classic outfit has been worn by both men and women for centuries and remains a timeless favorite.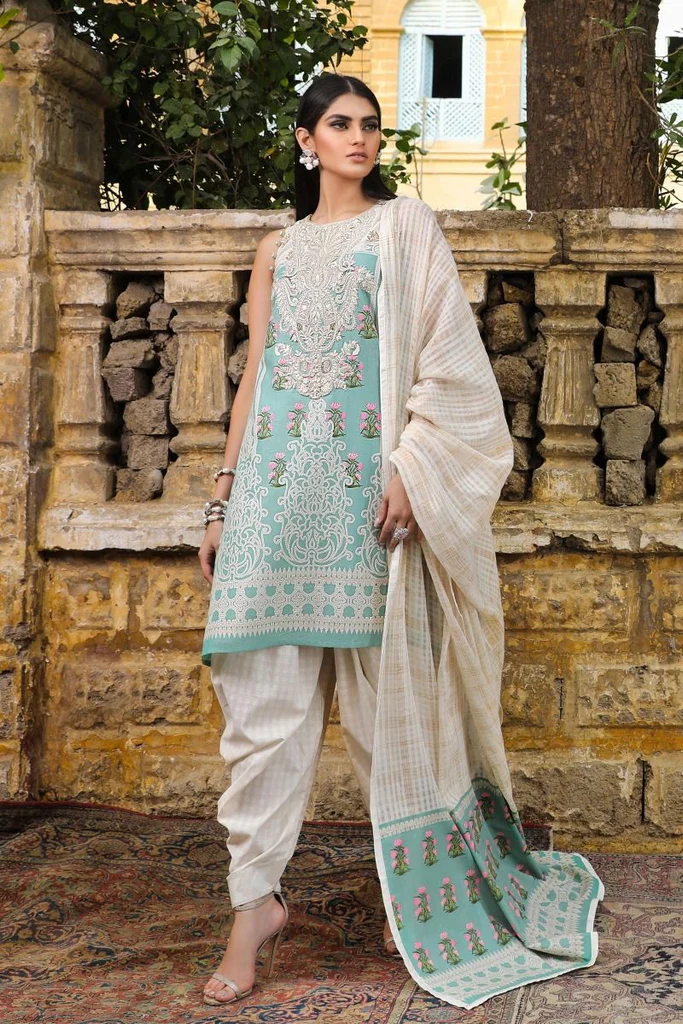 Another traditional Eid outfit that's still in vogue is the hijab or headscarf – an essential item for many Muslim women. It can be paired with any dress or suit to create an elegant yet modest look.

For men, the thobe – also known as dishdasha – is another popular option. It's a long robe-like garment that's typically white but can come in different colors too.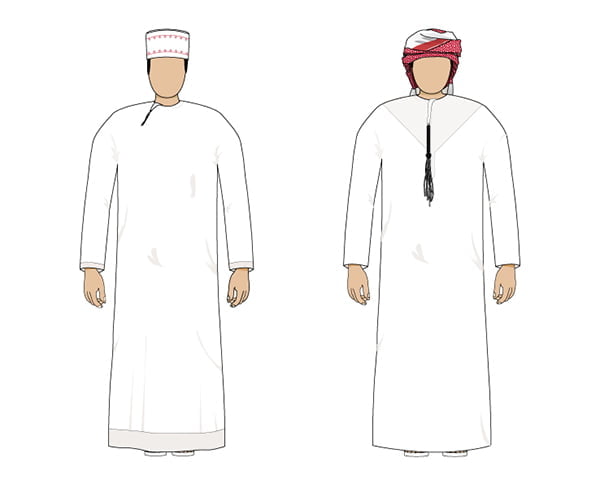 In addition to these classic choices, there are other cultural outfits like saris or salwar suits that add their own unique flair to your Eid style. Ultimately, traditional Eid outfits stand out because they showcase pride in one's culture while maintaining modesty; they're perfect for those who want to honor tradition while looking stylish at the same time!
Modern Eid Outfits
When it comes to modern Eid outfits, there are plenty of options available that mix traditional elements with contemporary designs. One popular trend is incorporating bold colors and prints into traditional silhouettes. For example, a brightly colored kaftan with intricate embroidery can be paired with statement earrings or chunky bracelets for a modern twist.

Another option is to experiment with different materials and textures. A simple abaya can be transformed by adding in unexpected touches like sheer panels or lace detailing. Mixing different fabrics like silk, chiffon, or even denim can also create an interesting look that's both stylish and unique.

Accessories play a crucial role in updating traditional Eid outfits for the modern age. Bold jewelry pieces like chandelier earrings, layered necklaces or oversized rings add an extra layer of glamour to any outfit. Statement bags like box clutches or embellished purses are also great ways to elevate your style game.

For those who prefer pants over dresses, jumpsuits, and pantsuits offer chic alternatives to traditional salwar kameez sets. These styles come in a variety of cuts from wide leg trousers to fitted blazers that flatter every body type.

Ultimately, modernizing your Eid outfit should reflect your personal style while still honoring tradition. With so many choices out there today – from fusion wear designers on Instagram to luxury boutiques online – it's easier than ever before to find the perfect contemporary ensemble for Eid!
How to Accessorize Your Eid Outfit
Accessorizing your Eid outfit is a fun way to add a personal touch and make it unique. The right accessories can take your traditional or modern outfit to the next level.

When accessorizing, consider the colors and style of your outfit. If you're wearing a bold-colored dress, opt for more neutral accessories that won't clash with your clothing. Conversely, if your outfit is more subdued in color, try adding some statement pieces like jewelry or shoes to create interest.

Jewelry is always a great option when accessorizing an Eid outfit. Choose pieces that complement the neckline of your clothing – long earrings pair well with high-necked dresses while shorter necklaces work better with lower-cut tops.

Scarves are also versatile accessories that can be worn in different ways depending on what suits you best. You could wear one as a head covering or drape it over one shoulder for an elegant look.

Don't forget about footwear! Shoes are often overlooked but they can really make or break an ensemble. Consider comfort, as well as style when choosing footwear since Eid celebrations, usually involve lots of walking and standing around.

In summary, accessorizing should be fun and creative so don't be afraid to experiment until you find what works for you!
Where to Find Contemporary Eid Outfits
Looking for contemporary Eid outfits can be a bit of a challenge, especially if traditional clothing is more commonly worn in your area. However, with the rise of modest fashion and modern interpretations of traditional styles, finding stylish yet appropriate outfits for Eid has become easier than ever.

One option is to check out online boutiques that specialize in modest fashion. Many of these stores offer unique pieces that blend tradition with modernity, such as flowy maxi dresses with bold prints or tailored blouses paired with palazzo pants.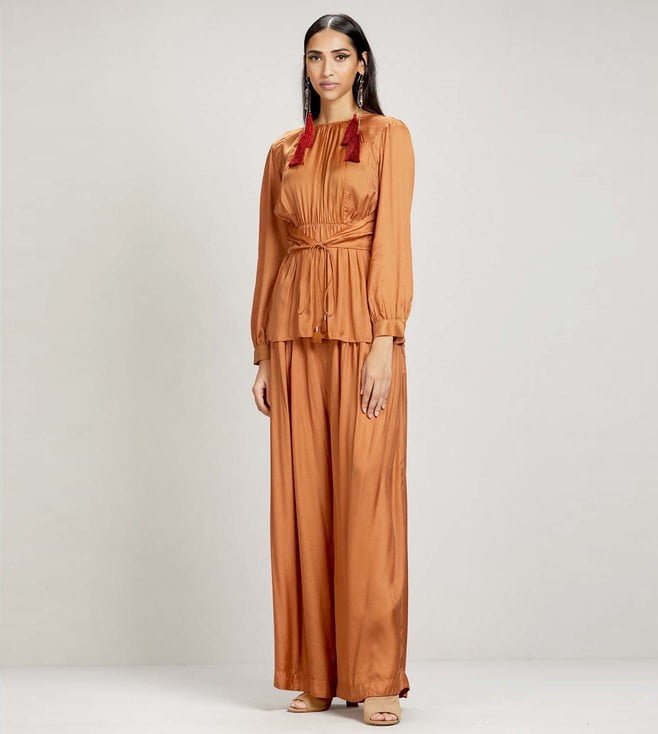 Another great resource for contemporary Eid outfits is social media. Instagram influencers who focus on modest fashion often share their favorite looks and outfit ideas for the holiday season. You can also search hashtags like #modestfashion or #eidoutfit to discover new brands and designers.

If you prefer to shop in person, look for local boutiques or department stores that carry modest clothing lines. These shops may have specific sections dedicated to Islamic wear or simply offer stylish options suitable for celebrating Eid.

Ultimately, finding contemporary Eid outfits requires some creativity and willingness to explore new styles and sources. With a little effort and an open mind, you can discover beautiful clothing options that reflect both your personal style and cultural traditions.
Conclusion
Eid is an occasion of joy and celebration. It's a time for family gatherings, delicious food, and beautiful outfits. Traditional clothing still holds a special place in our hearts, but it doesn't mean we can't experiment with modern styles. Mixing traditional with contemporary fashion has become the new trend.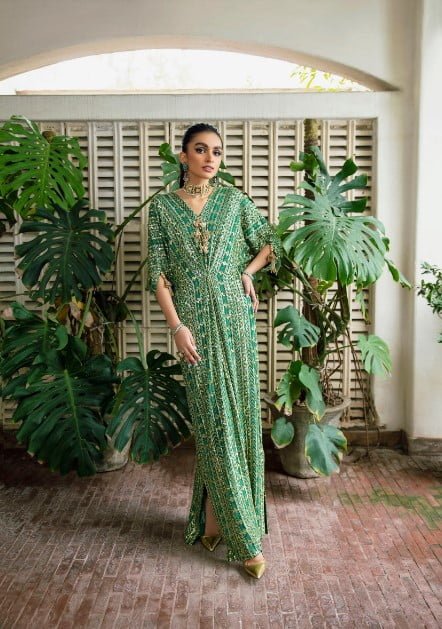 With so many options available today, it's easier than ever to find the perfect Eid outfit that suits your style and personality. From online stores to local boutiques, there are endless possibilities when it comes to finding contemporary Eid outfits.

No matter what you choose to wear on this auspicious day, remember to accessorize wisely and be confident in your style choices. After all, the most important thing is celebrating this joyous occasion with loved ones.

We hope these ideas have inspired you to create your own unique look for Eid this year! Happy shopping!