Eid al-Fitr is just around the corner, and it's time to get into the festive spirit! Decorating your home is an essential part of celebrating this joyous occasion, but buying expensive decorations may not always be feasible. That's where these creative DIY decoration ideas come in handy! With a little creativity and effort, you can transform your space into a vibrant and welcoming place for family and friends to celebrate together. From colorful paper lanterns to elegant flower arrangements, we've got you covered with some amazing DIY Eid decoration ideas that are sure to impress. So let's dive right in and make this year's festivities one to remember!
Eid Mubarak Banner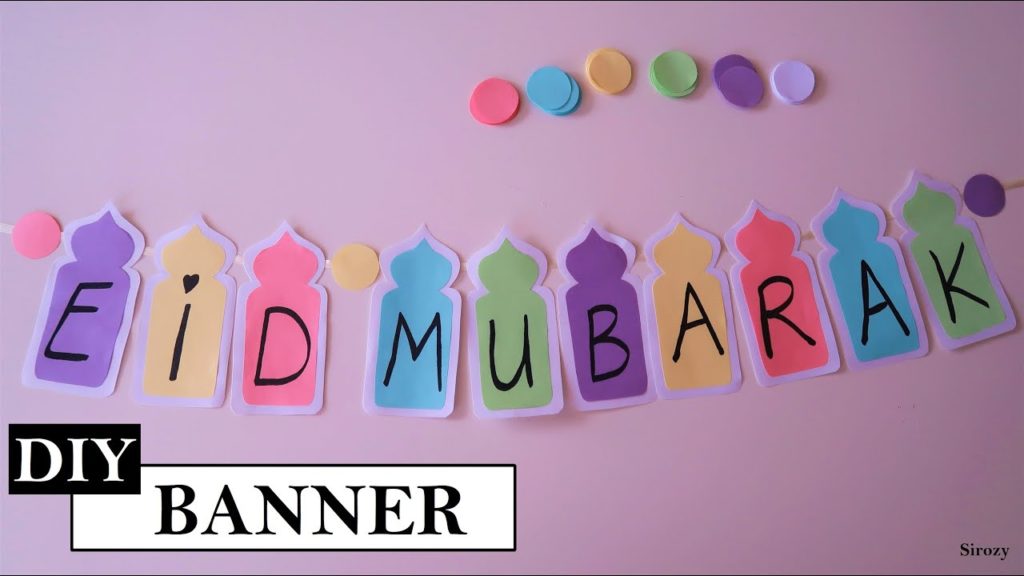 Eid is just a couple of weeks away and we know that you want to make your celebration extra special! What better way to do that than by creating your own Eid Mubarak banner? This DIY decoration is easy to make and is sure to get everyone in the festive spirit.

Here's what you'll need:
-Construction paper or cardstock
-Scissors
-Glue or tape
-Ribbon or string
-Pen or marker

First, cut out your letters from construction paper or cardstock. You can either freehand them or use a template. If you're using a template, print it out on regular printer paper first so you can adjust the size if needed. Once you have your letters cut out, arrange them on a piece of string or ribbon. Tape or glue them in place, ensuring the letters are facing the right way. Hang up your banner and enjoy!
Crescent Moon and Star Garland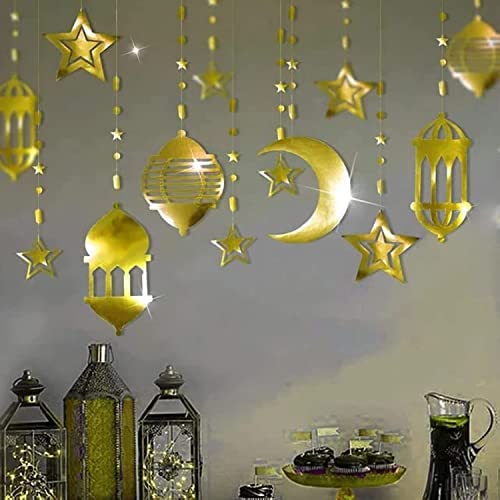 Looking for a unique way to decorate for Eid? Try making a crescent moon and star garland! This simple DIY decoration is perfect for both kids and adults and can be hung up indoors or outdoors. All you need to make your own garland are some crescent moon and star shapes cut out of paper, string, and scissors.

To start, cut out around 30 crescent moons and stars from colored paper. If you want your garland to be double-sided, cut out two sets of shapes. Once you have all of your shapes cut out, thread them onto a long piece of string or yarn, alternating between moons and stars. Tie the ends of the string together to form a loop, and then hang up your garland!
DIY Lanterns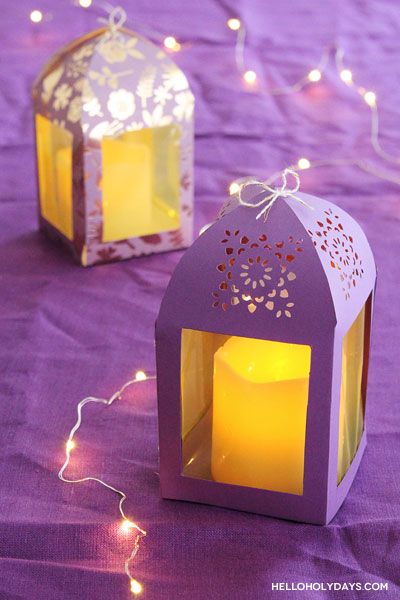 Eid is just around the corner and we know that you're looking for ways to add a personal touch to your celebrations. These DIY lanterns are the perfect way to do just that!

What you'll need:

-Glass jars (we used mason jars)
-Paint (acrylic or spray paint works best)
-Paintbrush
-Stencils (optional)
-Ribbon or twine
-Battery-operated tea light candles (or real candles if you prefer)

Instructions:

1. Start by painting your glass jars. You can either use one solid color or get creative with patterns and designs. If you're using stencils, be sure to tape them down before painting.

2. Once the paint is dry, add some ribbon or twine around the rim of the jar. This will be used to hang your lantern.

3. Pop in a battery-operated tea light candle and voila! You've got yourself a beautiful DIY lantern that is perfect for Eid decoration
Hanging Decorations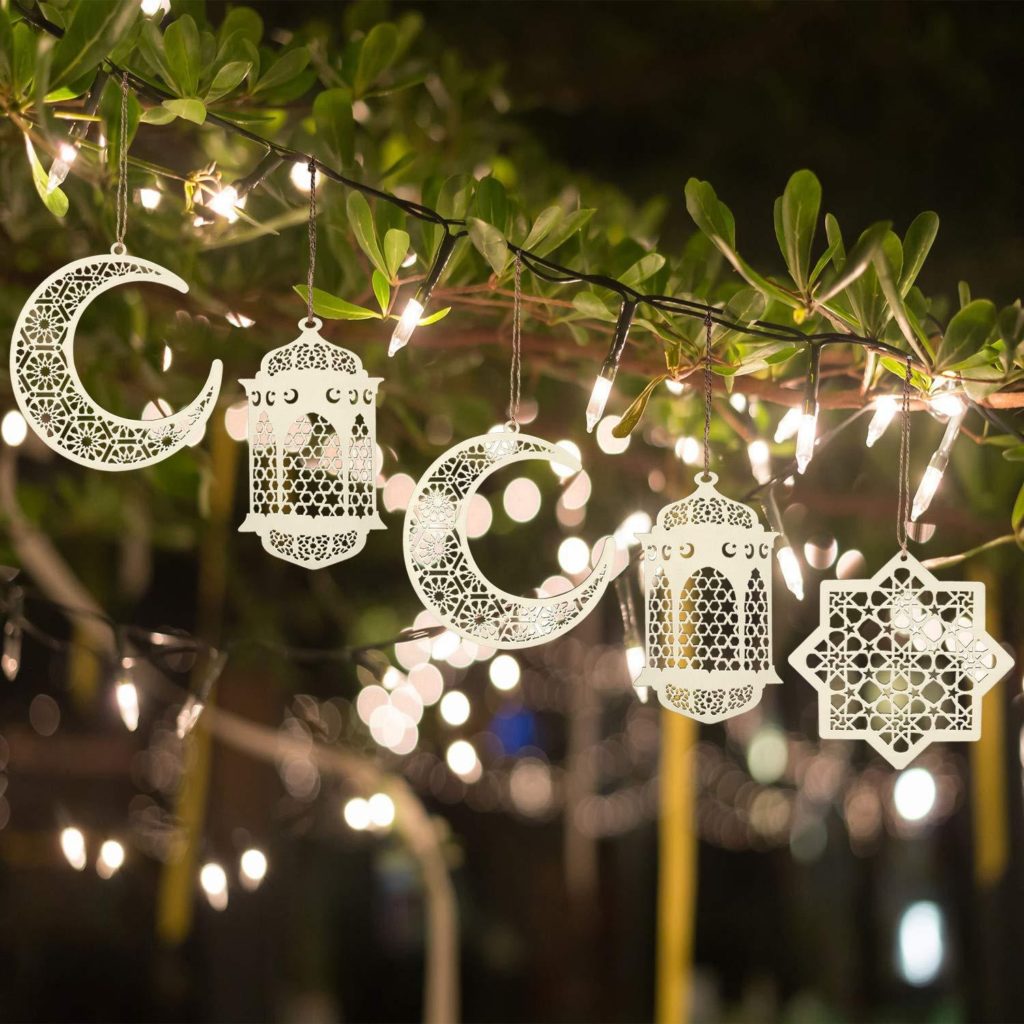 Hanging decorations are a great way to add some extra flair to your Eid celebration. Streamers, balloons, and garlands are all great options for hanging decorations. For a more unique look, try hanging lanterns or making your own paper bunting. Whatever you choose, make sure your hanging decorations are colorful and festive!
Table Centerpieces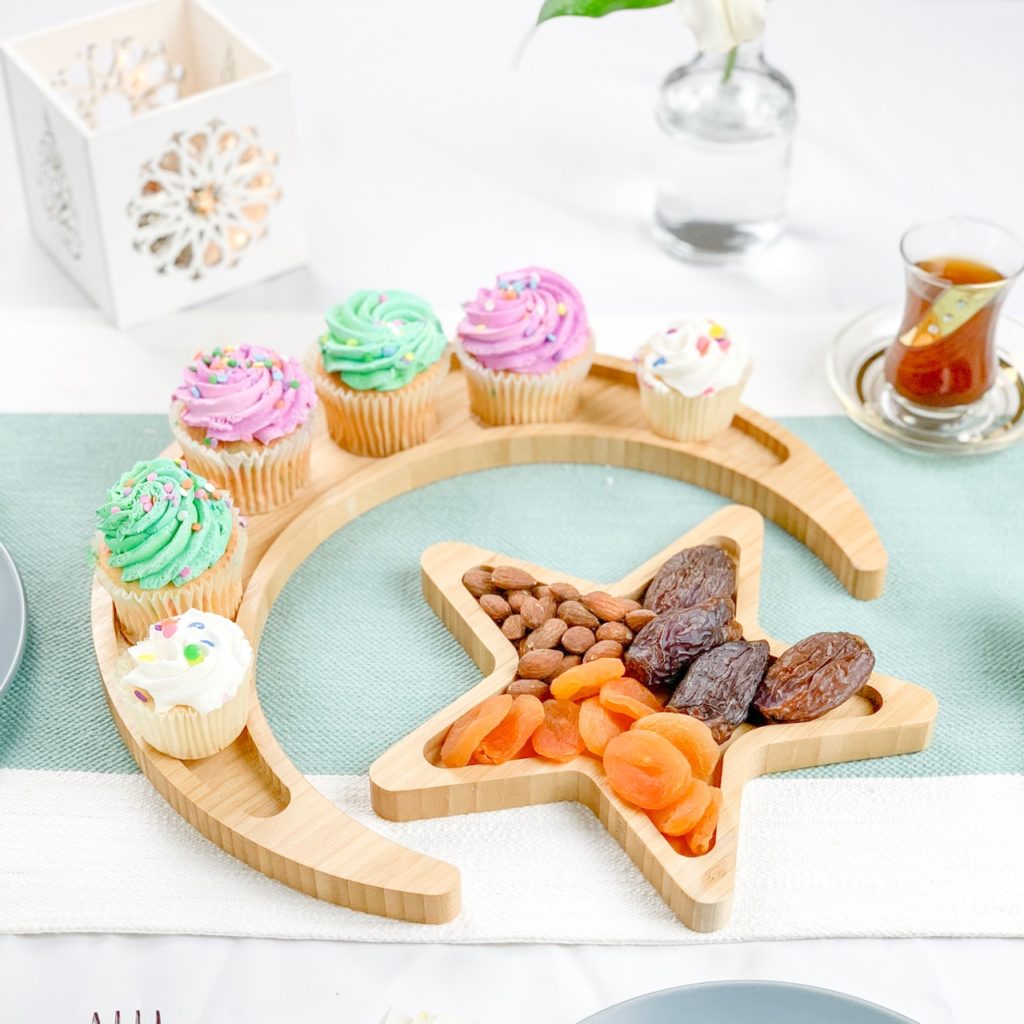 When it comes to Eid, many people think of lavish feasts and grand celebrations. But you don't need to spend a lot of money to make your Eid celebration special. With a little creativity, you can DIY some amazing decorations that will add festivity and style to your Eid party.

One way to decorate for Eid is to create beautiful table centerpieces. You can use flowers, candles, lanterns, or other festive decorations to dress up your tables. Get creative and mix and match different colors and textures to create unique looks.

Another great way to decorate for Eid is with lights. String up some fairy lights or hang lanterns around your party space. This will create a warm and inviting atmosphere for your guests.

Finally, remember the finishing touches! Add some Eid-themed confetti or balloons to really set the scene. With these simple DIY decoration ideas, you can celebrate Eid in style without breaking the bank.
Eid Cards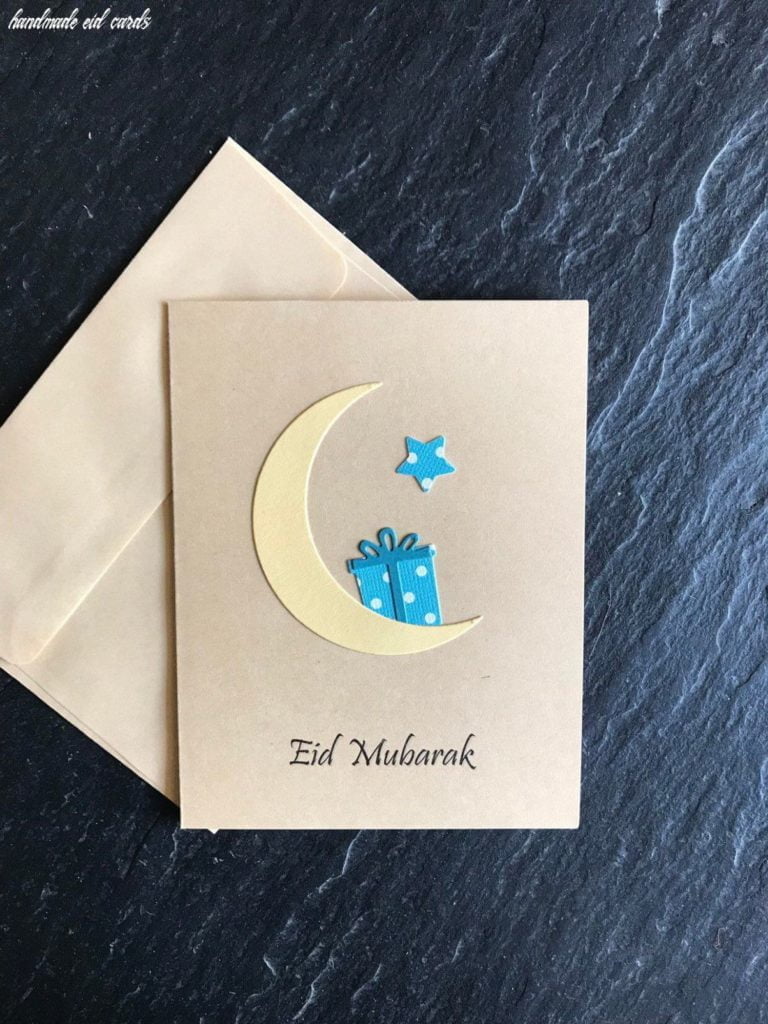 Eid is a time for celebrating with family and friends, and what better way to show your loved ones how much you care than with a homemade card? These creative DIY Eid cards are sure to put a smile on the faces of those you give them to.

For a simple yet stunning card, try this idea: cut out a crescent moon shape from white paper and glue it onto the front of a colored sheet. Then, use a black marker to draw stars around the moon. Write your Eid greeting inside the card, and you're done!

If you're looking for something a little more elaborate, try this next idea: create a collage of images that represent Eid. This could include photos of family and friends, mosque domes, crescent moons, or anything else that reminds you of this special holiday. Glue the images onto construction paper or cardstock, and write your Eid message beneath them.

Get the kids involved in making cards by having them fingerpaint crescent moons or stars onto construction paper. They can also help with cutting out shapes and gluing things down. Whatever design you choose, these DIY Eid cards are sure to be cherished by those who receive them.
Decorating for Eid is an excellent way to welcome the Islamic holiday with joy and cheer. We hope that our creative DIY decoration ideas have inspired you to create some beautiful decorations of your own. Whether it's something as simple as hanging up a string of colorful paper lanterns or making a festive garland, there are plenty of ways to make sure your home looks its best this Eid celebration! With these ideas, you can bring out the spirit of Ramadan and enjoy this special season with family and friends.