Love knows no boundaries, and it surely doesn't see any religion or ethnicity. Today's blog post is about a lovestory that won the hearts of millions worldwide. It's none other than the heartwarming tale of Fawad Khan and Sadaf Khan – one of the most famous celebrity couples in Pakistan! From being childhood sweethearts to building an unbreakable bond over time, their love story will leave you with all kinds of emotions – hope, joy, and above all, belief in true love. So sit back, relax, and get ready to fall head over heels for this charming duo!
Love at the first sight
Love, at first sight, is a concept that many people believe in. For Fawad Khan and Sadaf Khan, it was love at first sight. Fawad was just 17 years of age when he saw Sadaf for the first time while attending school. Although Sadaf attended the girl branch, it was a single glance that left Fawad captivated. Fawad was immediately attracted to Sadaf and he knew that he wanted to get to know her better but he could not gather the courage to ask her out.

Fawad approached her online and they both began chatting and got to know each other better. During this time, Fawad met with an accident and was admitted to the hospital for a time. He got to know through his friends that Sadaf had been asking about Fawad from his friends.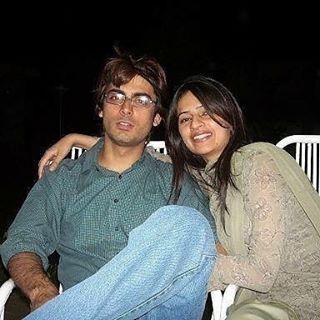 This gave Fawad a sign that Sadaf was also attracted to Fawad and the two began dating shortly after. After a little while, the two finally set up a meeting. Within the first week of their meeting, Fawad proposed to the beautiful girl who stole his heart. And, this was the beginning of something really special. When they went to different colleges, Fawad would often wait for her outside her college. He was so consistent that even the watchman of the college thought that he was an alumnus of the same college.
Their love story is an inspiration to many people who believe in love at first sight. Fawad and Sadaf are proof that true love does exist and that it can happen to anyone.


Family restrictions
Sadaf's family was very conservative, and that created a problem in the initial phase of their relationship. Fawad Khan started his career as a lead singer in the band, Entity Paradigm. His career choice as a television actor and singer was not appreciated by Sadaf's family. They wanted Sadaf to marry someone with a conventional background. Fawad was aware of this and to prove his love to Sadaf's family, he did a nine-to-five job. Finally, he got a clean chit from the elders, and they approved of their match.
The proposal
Not everyone gets to marry their childhood sweetheart. Fawad proposed to his future wife at the tender age of 17. It was a sweet and simple proposal, and one can sense the genuineness in the feelings through Sadaf's words:
"Well, the proposal was nothing dramatic." It was a simple question over the phone. Fawad proposed to me when I was sixteen, and he claims that he's been married to me since the day the relationship began fourteen wonderful years ago."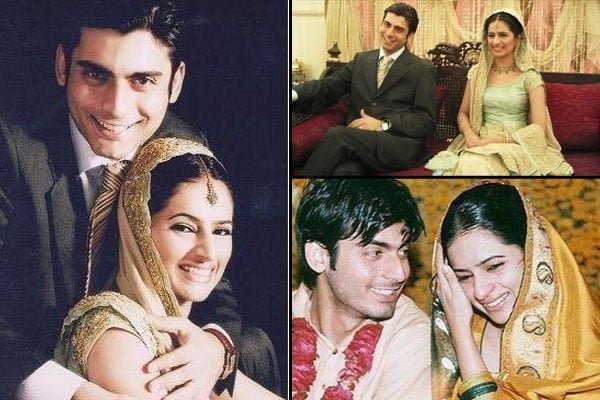 Fawad kept his promise, and the couple got married on November 12, 2005, in Karachi, right after their graduation.
A happy family
Fawad Khan and Sadaf Khan make a very adorable family with their 3 children. Fawad considers himself to be one of the luckiest men on Earth. He cannot stop praising his wife and children.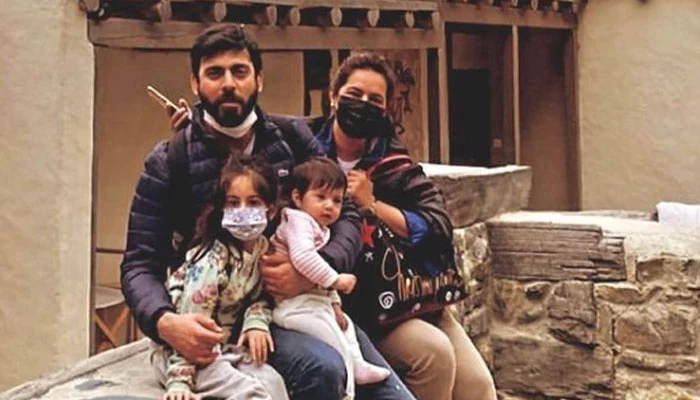 A very content and happy Fawad said:
"It's the greatest feeling in the world if you're married to a person who means everything to you. I know it may sound clichéd, but it is fantastic to be able to find such a person. Whatever good I have in me, is because of the influence of my wife, and family."
The Khans' romance is a true love story. An intense love story about a vow made in youth that was faithfully fulfilled.