The world of television dramas often mirrors society's intricate fabric, reflecting its values, norms, and even its controversies. One such drama series that recently sparked heated debates and discussions is Mayi Ri a Pakistani show that delves into the delicate balance between tradition, religion, and individual freedom. The show revolves around the tumultuous relationship of Faakhir and Annie, two characters whose journey has stirred emotions and sparked intense debates. Some argue that Mayi Ri glorified divorce, while others insist that it stood up against child marriages, highlighting the conflict between religious doctrine and societal norms. Let's dissect these perspectives, exploring the nuances of Mayi Ri and its portrayal of child marriages in Pakistan and Islam.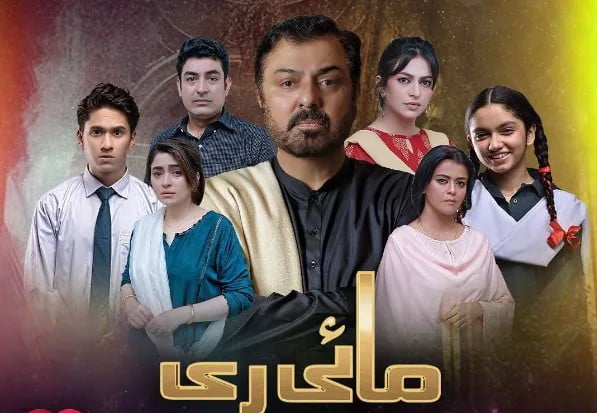 The Mayi Ri Phenomenon
Before delving into the controversies surrounding "Mayi Ri," it's essential to understand the drama's plot and characters. "Mayi Ri" follows the lives of Faakhir and Annie, two individuals trapped in a marriage rooted in tradition but plagued by unhappiness. As the story unfolds, it becomes evident that Faakhir and Annie were victims of child marriage, a prevalent issue in Pakistan. This sets the stage for the overarching conflict between their marital vows and their pursuit of happiness.
Child Marriages in Pakistan
Child marriages have long been a pressing issue in Pakistan. According to UNICEF, approximately 21% of girls in Pakistan are married before they turn 18. While Pakistan's legal age for marriage is 18 for boys and 16 for girls, these laws are often flouted, with child marriages occurring due to cultural practices and economic factors. "Mayi Ri" sheds light on this problem, portraying the challenges and consequences faced by individuals forced into such unions.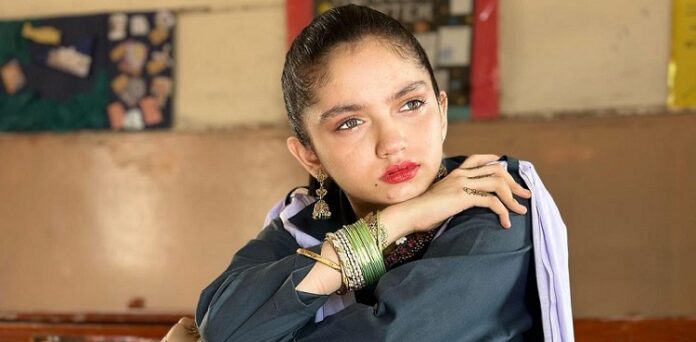 To understand the controversy surrounding "Mayi Ri," it is crucial to examine the Islamic perspective on child marriages. In Islam, marriage is seen as a sacred contract, and both parties must consent to the union. However, interpretations vary, and some argue that certain cultural practices, such as child marriages, do not align with the true spirit of Islam. This debate serves as a backdrop to the drama's central conflict.
Glorifying Divorce or Seeking Freedom?
As "Mayi Ri" reaches its conclusion, viewers find themselves divided into two distinct camps. Some argue that the drama glorified divorce, portraying it as a means of escaping a troubled marriage, while others contend that it rightfully showcased the characters' pursuit of freedom and happiness. This division of opinion reflects a broader societal debate about the role of divorce in women's lives and the patriarchal norms that often govern marriages.
One of the central arguments in favor of "Mayi Ri" is that it challenged the norm of child marriages. Faakhir and Annie's story serves as a stark reminder of the emotional and psychological toll that early marriages can take on individuals. By showing their struggles, the drama emphasizes the importance of free choice in marital decisions.
Empowering Women
A key aspect of "Mayi Ri" that resonated with many viewers is its portrayal of Annie's journey toward independence. Her decision to divorce Faakhir was viewed as an act of empowerment, symbolizing her agency in a marriage that had been imposed upon her as a child. This storyline is seen as a positive representation of women's rights in a society where they are often marginalized.
The Role of Responsible Media
The debate surrounding "Mayi Ri" underscores the significance of responsible media representation. Television dramas have the power to shape public opinion and influence societal norms. In this context, "Mayi Ri" can be seen as a catalyst for discussions on child marriages, women's rights, and the intersection of tradition and modernity.
In the realm of Pakistani television dramas, "Mayi Ri" has ignited a fiery debate. It has forced viewers to confront uncomfortable truths about child marriages, the clash between religious doctrine and societal norms, and the importance of women's agency in marriage. While some argue that it glorifies divorce, others assert that it champions individual freedom and choice. Ultimately, "Mayi Ri" has succeeded in sparking conversations that are vital for societal progress, highlighting the need to strike a balance between tradition and modernity, and emphasizing the importance of individual agency in matters of the heart. As Pakistan continues to grapple with the issue of child marriages, "Mayi Ri" serves as a poignant reminder of the work that remains to be done in the pursuit of a more just and equitable society.