Remember the guy who went viral after he chased down a wallet owner on Twitter in an absolute Bollywood style? Yaaassss him! Ghazi Taimoor! Well, you'd now have to follow him to know the kind of social media phenomenon he has become over the time. Ghazi is a Harvard grad currently working as Head of Professional Education at the prestigious LUMS institute in Lahore. He is an ardent animal lover and an empath who keeps inspiring us with his little acts of kindness in the community. Ghazi's quintessential boy-next-door charm will make you fall in love with him instantly. From giving us a peak inside Karbala during the 10 days of Muharram to celebrating interfaith harmony on Christmas this year, Ghazi has gained immense love and fan following from all across the globe.
Recently, Ghazi had been teasing his fans with some Coke Studio love for some time now and we knew something was fizzing up between the two. Hmmm! Last night he announced a big surprise was coming our way and you gotta believe us when we say it kept us on our toes. Literally!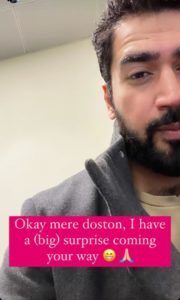 Phewww! To our rescue, he planned on dropping hints.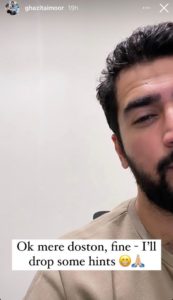 Red? What could it be? Any guesses?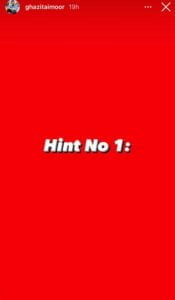 Someone even got him married in a laal (red) sherwani but no, that wasn't it. Lol.
There you go. What you still didn't get it?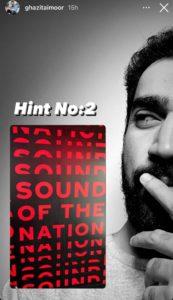 Ab tou samajh jao yaar!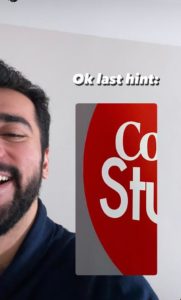 Hahaha! We would have been surprised too if he really was singing on Coke Studio. We love you Ghazi!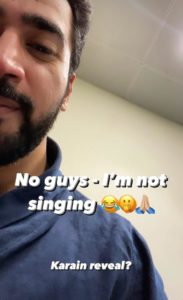 Ok finally! The cat is out of the bag! Ghazi will be showing us Behind The Scenes production of Coke Studio season 14. Yaayyy!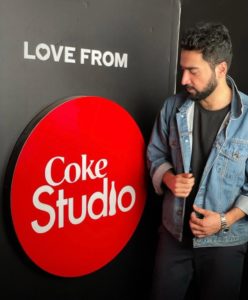 In his latest tweet, Ghazi was also excited to be invited as a fan on the sets of Coke Studio season 14. Stay tuned as he will be sharing his Coke Studio journey via his Instagram and Twitter. Are you excited?