Pakistani dramas have long been known for their ability to engage and captivate audiences while addressing important social issues. One such groundbreaking drama though a couple of years old but one that has left an indelible mark on viewers and society at large is "Udaari." This powerful series delves into the harrowing topic of sexual abuse within families, shedding light on the dark corners of this pervasive issue and advocating for a crucial aspect of child safety: the importance of teaching children about the good and bad touches.
"Udaari" is a remarkable creation that not only entertains but educates, tackling the sensitive subject of child sexual abuse head-on. The drama revolves around the lives of two families, one urban and the other rural, whose paths intersect in unexpected ways. While the storylines are riveting, it's the underlying message that sets "Udaari" apart.
Breaking Taboos:
One of the most striking aspects of "Udaari" is its fearless approach to addressing taboo subjects. The drama fearlessly confronts the issue of sexual abuse, highlighting that it is not always an external threat but can come from the closest family members, such as uncles, cousins, or even fathers. By portraying such uncomfortable truths, "Udaari" has played a crucial role in breaking the silence surrounding this pervasive problem.
Educating About Good and Bad Touch: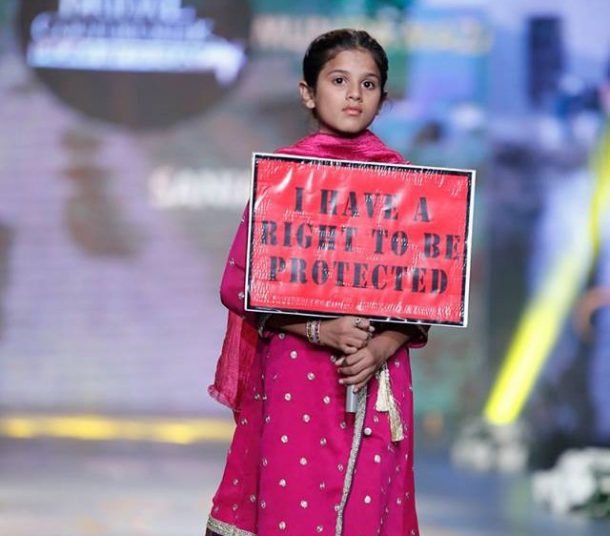 The drama also emphasizes the importance of teaching children about the "good touch" and the "bad touch." This is a topic rarely discussed openly in Pakistani society but is essential for safeguarding children from potential harm. "Udaari" effectively illustrates how communication between parents and children on this topic can empower the younger generation to protect themselves.
Character Development and Resilience:
"Udaari" is not just about highlighting the problem; it also showcases the resilience of its characters. The survivors in the story exhibit incredible strength in overcoming their ordeals, offering a message of hope and empowerment to those who may have faced similar situations.
Impact on Society:
The impact of "Udaari" has extended far beyond the television screen. It has sparked conversations in households across Pakistan, encouraging parents to initiate dialogues with their children about their safety. Schools and organizations have also recognized the importance of addressing child sexual abuse openly, leading to workshops and awareness campaigns.
"Udaari" serves as a powerful reminder that storytelling is a potent tool for social change. By bringing to light the difficult subject of sexual abuse and the significance of teaching children about personal boundaries, it has ignited a collective consciousness in Pakistan. This drama has not only entertained but also educated, and its legacy will continue to shape conversations and actions surrounding child safety for generations to come.
In a society where such discussions were once considered taboo, "Udaari" has shattered the silence and laid the foundation for a safer and more informed future for Pakistani children. It has proved that when art and social responsibility converge, they can be a force for transformative change.