In a nail-biting conclusion to the 2023 World Cup Championship, Australia emerged victorious, claiming the coveted title in a spectacular fashion. Beyond the thrilling moments on the field, the match became unforgettable due to unexpected occurrences, such as a passionate fan's statement and the spirited reactions of the Indian team and the home crowd.
Australia's Remarkable Win: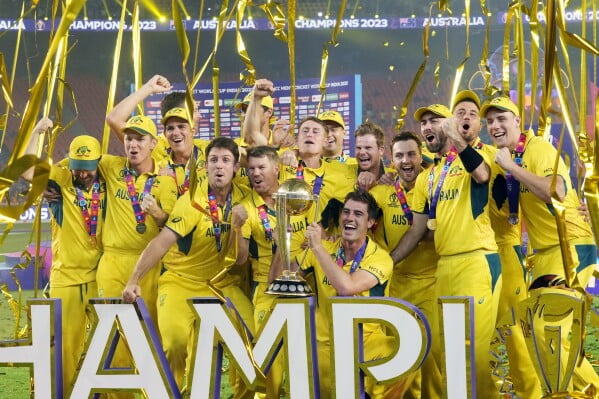 Australia's journey to the championship reached its pinnacle as they secured a spectacular win, showcasing their cricket prowess and determination. The match was filled with breathtaking moments, from power-packed hits to strategic bowling, making it a memorable display of cricketing excellence.
Unexpected Fan Statement: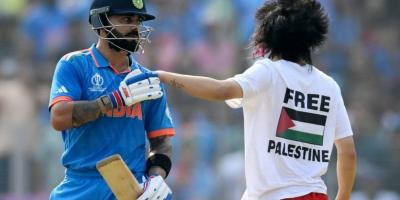 Amidst the cheers and celebrations, a fan added an unexpected twist to the post-match atmosphere. A spectator leaped onto the field, wearing a #SavePalestine shirt, drawing attention to a cause beyond the boundaries of the game. The courageous act sparked discussions on social media, emphasizing how sports can become a platform for social awareness and activism.
Hits That Echoed Through the Stadium:
View this post on Instagram

The match was defined by outstanding performances from both teams, with players delivering memorable hits and wickets. Each boundary and six echoed through the stadium, contributing to the electric atmosphere. From breathtaking cover drives to towering sixes, the players left an indelible mark on the minds of cricket enthusiasts worldwide.
Indian Team's Reaction: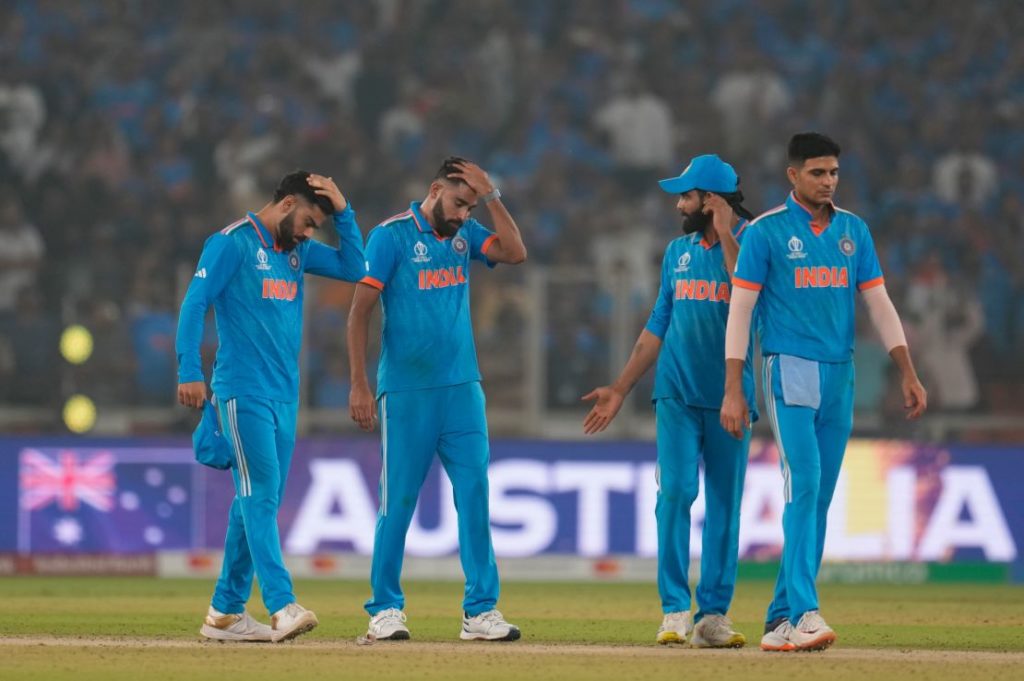 As the final overs unfolded, the Indian team fought valiantly to overturn the game's tide. Despite their relentless efforts, the Australian team maintained their composure, eventually securing the championship. The disappointment on the faces of the Indian players was palpable, reflecting the intense emotions that come with the pursuit of victory on home soil.
Home Crowd's Mixed Emotions: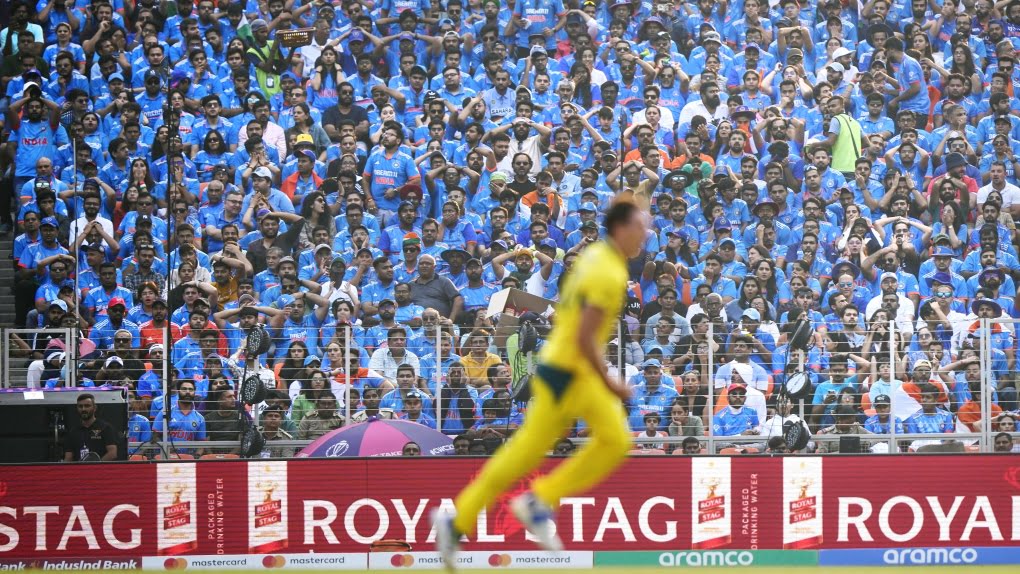 The home crowd, a sea of blue, experienced a rollercoaster of emotions as hopes soared and dipped with each ball bowled. The atmosphere in the stadium was electric, with cheers transforming into collective sighs. The heartbreak of witnessing their team fall short was evident, yet the crowd displayed sportsmanship by applauding the worthy champions.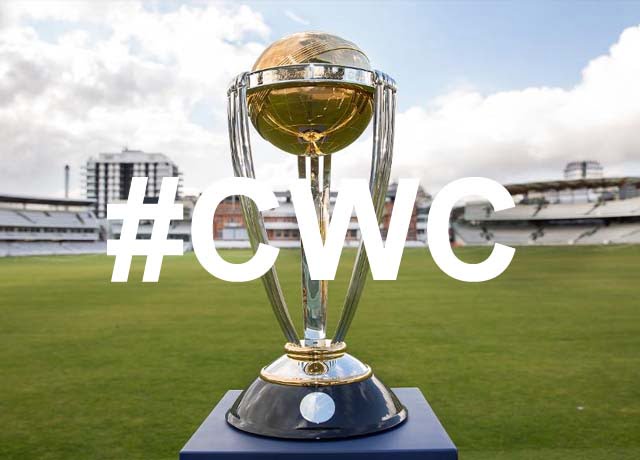 The 2023 World Cup Championship will be etched in cricketing history for its intense battles, remarkable plays, and unexpected moments that transcended the boundaries of the sport. As Australia celebrated their triumph, the match became a symbol of the unpredictability and sheer brilliance that defines cricket at its best. Beyond the game, the fan's statement highlighted the power of sports to bring attention to crucial social issues. The reactions of the Indian team and the home crowd showcased the emotional rollercoaster that is cricket, where victory and defeat are intertwined in the quest for excellence.